Mitsubishi Motors Australia ambassador and Australian motorsport hero Toby Price is set to join the 2018 SuperUte Series in a race-tuned Mitsubishi Triton for the opening round in Adelaide next month.
Sieders Racing Commercial Manager Craig Dontas today revealed Toby Price would pilot the #87 Team Triton SuperUte in the upcoming Adelaide 500 on March 1-4. 
The announcement follows official SuperUte pre-season testing – which kicked off at Queensland Raceway earlier this week – where the new Team Triton racecar was put through its paces for the first time in full race trim.
Toby Price said pre-season testing gave him the perfect opportunity to preview the new track-tuned Triton and get a taste of the inaugural SuperUte Series.
"I'm stoked to be a part of the Team Triton SuperUte campaign with the support of Mitsubishi Motors Australia. I'm really looking forward to putting in the work, learning more about circuit racing and having some exciting weekends. It's going to be a good time and I'm aiming to keep it on four wheels and get some good results."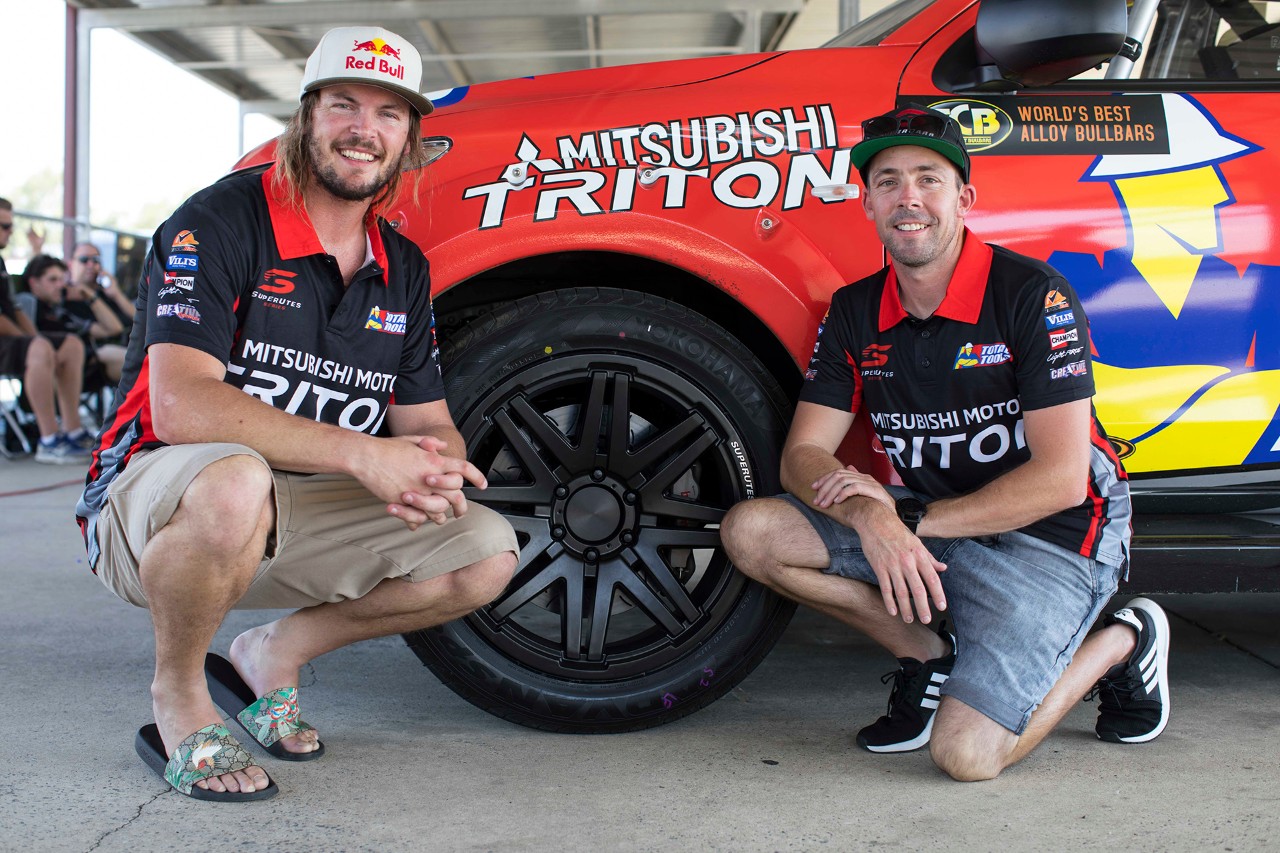 Last year, Mitsubishi Motors Australia agreed to support Sieders Racing in its bid for the 2018 SuperUte Series by supplying Triton utes and parts through a 12-month commercial partnership.
"Motorsport has played a central role in Mitsubishi's heritage and vehicle development so we embraced the opportunity to partner with Sieders Racing in the 2018 SuperUte Series," said Mitsubishi Australia's Deputy Director of Sales, Tim Hore.
"SuperUtes is a great way to showcase the Mitsubishi brand and the increasingly popular Australian ute market, with close, competitive racing.
"And with our ambassador Toby Price behind the wheel of a Team Triton racecar at the Adelaide 500, the 2018 SuperUte Series is shaping up to be even more exciting."
The Team Triton SuperUtes are currently under development with further details – including technical specification, livery and full team line-up – to be revealed closer to the Adelaide 500.