Expert Angler and outdoors enthusiast  Al McGlashan loves to share his passion for fishing, whether it be in his regular column for The Daily Telegraph or on his show Fish'n with Mates. In fact, Al spends 180 days a year out on the water, most of which is done on his own trailer boat towed by his Pajero Sport. We caught up with Al to talk about his love for fishing expeditions and here's what he had to say.
1. First things first; what is your number one fishing tip you would give to both amatuer and experienced fisherman?
My number one tip for all anglers is to start early and finish late - the longer you have a hook in the water, the greater your chances of success. Fishing really is a sport of persistence, so don't give up early if you have no luck… just keep casting..
2. When packing for a fishing expedition what are the essentials that you always take with you?
I always pack a couple of outfits, a pile of lures (you can never have too many), decent pliers and finally, your camera so you can prove you caught that cracking red (red snapper) or lizard (flathead). And of course, you can only get there by packing it all into your Pajero Sport Expedition.
3. How long in advance do you start preparing for a fishing trip? What is the process?
Fishing really is all about the preparation - research the location, work out the tides, watch the weather, prep the boat, prepare your tackle, and crucially, call locals who are fishing to get the latest intel on locations so you can come armed with the best possible information. So, yeah it is a thorough process. Sometimes you have a lot of time to do all that, but if the fish are running somewhere, well, you just get it down and get out there.
4. Does the fisherman make the rod, or the rod make the fisherman?
You can have all the latest and best gear but if you don't know how to use it then you're literally wasting your time. A good angler will catch fish on even the cheapest gear. Fishing is all based on angler skill, and this is the key - improve your skills before you invest in better gear! You don't want to be the ones at the boat ramp that are all the gear and no idea.
5. What is your favourite spot to fish and why?
My favourite spot changes every week. Right now, it would be Bass Canyon off Mallacoota in Eastern Victoria as it's home to the biggest swordfish in the world and it truly is like Jurassic Park. If I was in NSW it would have to be Jervis Bay which offers some of the best marlin grounds just 10 nautical miles offshore. Alternately in the West you simply can't go past the isolated Montebello Islands which offer everything from the best sailfish fishing in the country to unbelievable inshore top water for trevally, mackerel, and coral trout.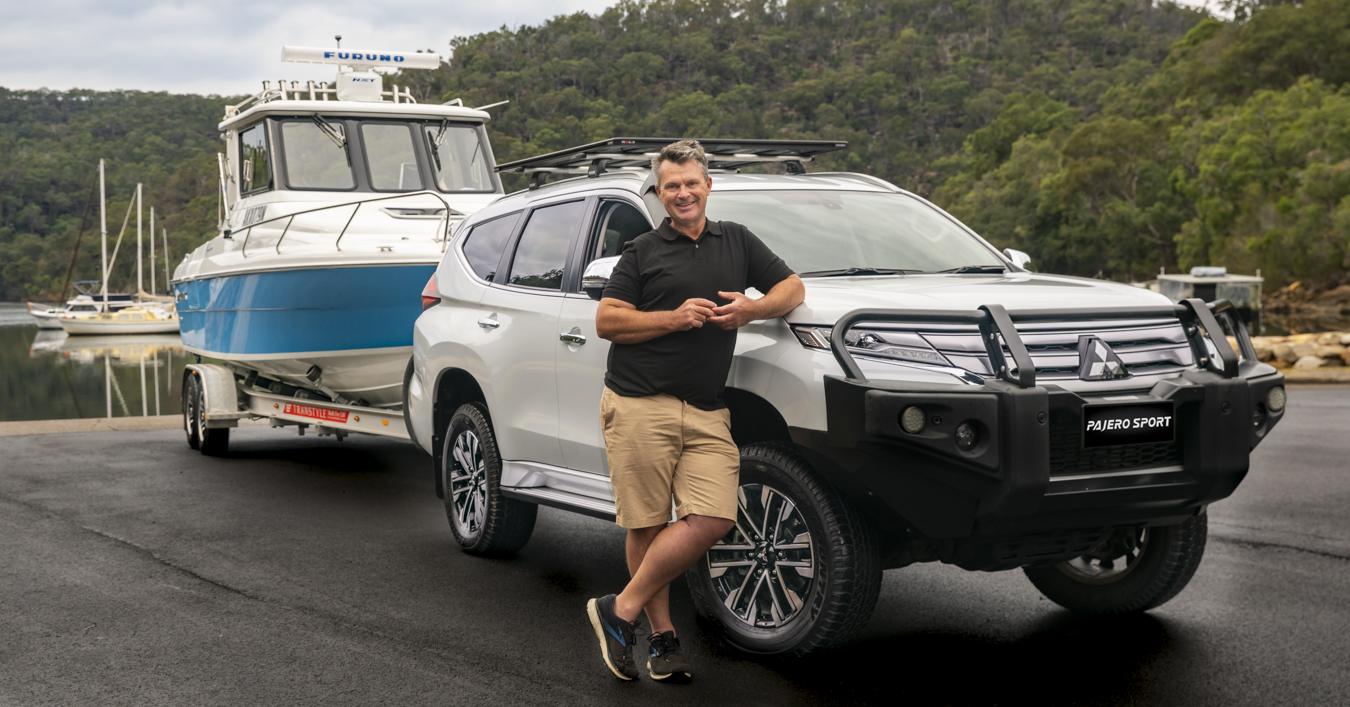 6. With most Australians holidaying in Australia at the moment, what tips can you give for choosing a good fishing spot? What should you look out for?
Fishing is seasonal so always pick a location during peak season for the species you're chasing. Again, it's really important to do your homework and make sure you select the right location during the peak of the season. If you want to chase barra up north, you need to go when they are most active. The peak periods are the 'build-up' between the Dry Season and Wet Season (Oct – Dec) and the 'run-off' at the end of the monsoon season (March and April). The tourist season during the cooler months is the worst time for barra fishing. Remember to also to check the local rules and regulations as they vary greatly from state to state.
7. Any tips specific for individual states?
In Victoria your peak snapper fishing is in November as the weather warms up. Snapper are opportunistic and respond to berley, but when it comes to bait, fresh is definitely best. At the same time its barra season in the NT, but instead of bait it's all about casting lures in tight against a structure like submerged timber or rock bars. If it's the big buggers you're after, then head to Cairns for the biggest black marlin in the world. This is serious fishing with the biggest reels and hi-tech gear, so it's not for the faint-hearted – but an incredible adrenaline rush. The good news is these magical fish are released so in the future we can go back and chase and catch them again.
8. Finally, can you tell us what has been your favourite fishing expedition ever and why?
I've had so many incredible fishing adventures, but the best times are always with family and friends. Last weekend I hit Sydney Harbour my kids and some mates and we caught a whole range species - sometimes the best expedition is right on your doorstep. Then there was a trip back in May when I caught my better half's family a huge swordfish down south or the time Coops, my youngest son, caught a massive 134kg tuna. Being able to share these kinds of experiences with my kids and my closest mates is what makes fishing the best thing in the world.