In a unique collaboration between Mitsubishi Motors Australia and television show "Have You Been Paying Attention?," a 2022 Mitsubishi Outlander Exceed was gifted to a fortunate winner, turning the idea of Living Outlandish into a reality.
The Mitsubishi Outlander Exceed is not just a car; it's a statement.
Boasting a panoramic sunroof, seat warmers, and climate control, it promises a comfortable and elegant ride. Technological marvels include a 9-inch touchscreen, Satellite Navigation, and the MiTEC Safety Technology, ensuring both pleasure and security. The vehicle's aesthetics are enhanced by stylish leather seat trim, a BOSE Premium Sound System with 10 speakers, and 20" Two-Tone Alloy Wheels, making it a car that stands out from the crowd.
The lucky winner, Nada from Victoria, had the privilege of taking this beauty home. A brief Q&A session revealed her excitement and how it has enriched her life.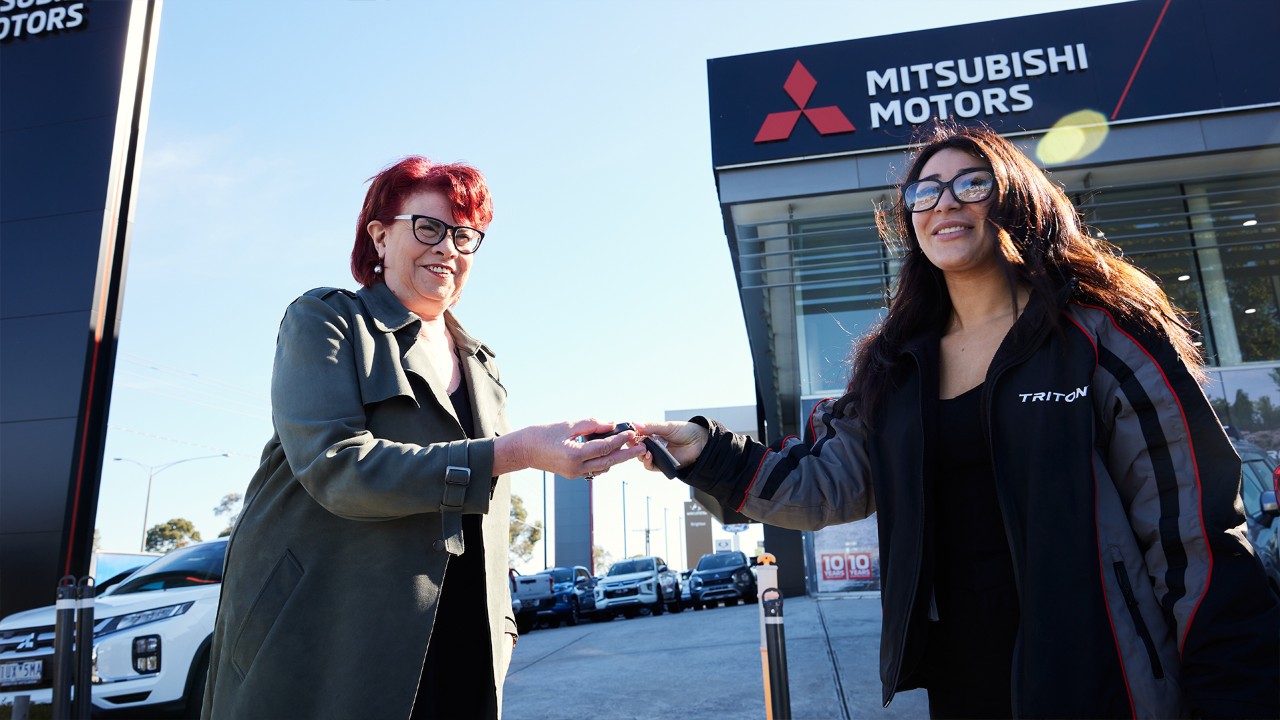 Q & A
1. Have you been on your first adventure in your Mitsubishi Outlander? If so, where?
'I have had a couple of road trips, one to Geelong for a family function and one to the Mornington Peninsula to visit family.'
2. What are your favourite features of the vehicle and why?
'What can I say, the luxurious interior, the safety features, the colour of the car, all the amazing extras - panoramic sunroof, climate control where do I stop? The overall experience driving this amazing car is so special.'
3. Has the vehicle met your expectations?
'Over and above in leaps and bounds.'
4. Additional Comments?
'I would like to take this opportunity to thank Mitsubishi for the opportunity to own such a magnificent vehicle and I still find it difficult to believe I have won this car. Thank you for this amazing experience.'