Sleek but sizeable, powerful but economical; the new Mitsubishi ASX is built to pack life in and allow escape from the urban bustle, yet still navigate the tightest of city streets. And it does it with fuel-efficient ease.
Style, safety and power are always on the new car checklist, but fuel economy has never been more important. The new Mitsubishi ASX range ticks all the boxes, offering robust, smooth performance without the hip-pocket - or Mother Nature - taking a hit.
Matters of the heart
When you think of a 'green' car, visions of a small putt-putt hatch or a slow, silent and boring drive may come to mind. This may have been the case a decade ago, but the ASX's MIVEC petrol engines strike a balance between sporty power and savings at the servo.
The ASX range offers a choice of two green, lean and clean engines, and while the ASX GSR and Exceed models house a bigger, more powerful engine, it can still can make a round trip from the suburbs to the city and back for less than the cost of a morning latte.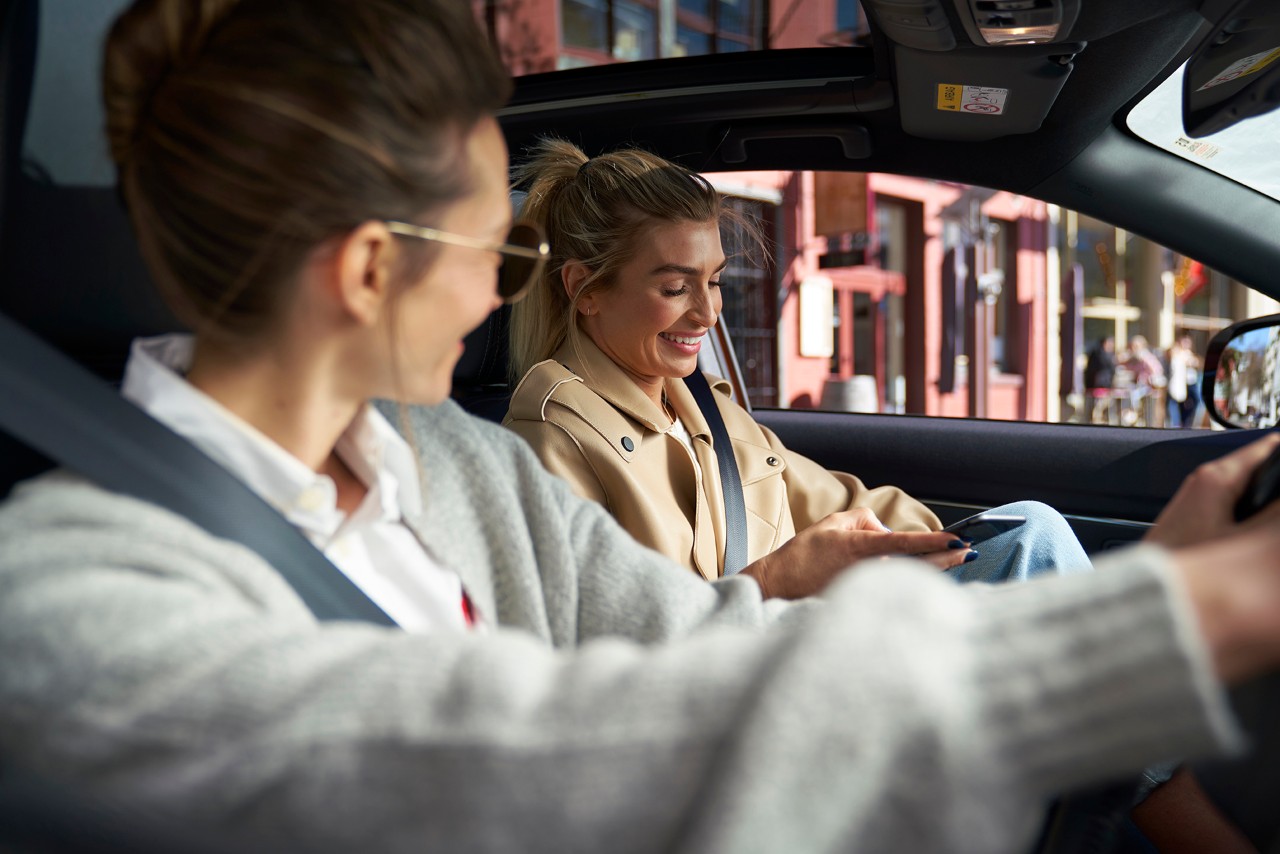 Bonus at the bowser
Some of the ASX's competitors require more pricey premium fuel. and that comes with a premium price tag.

Costing anywhere from 15 to 25 cents more a litre, the fuel costs of a vehicle requiring premium fuel can really add up over time.
The ASX is happy to run on the most affordable unleaded fuel, which also happens to have a splash of Ethanol in it. Derived from sugar cane, Ethanol fuel is more sustainable, which only adds to the ASX's green thumbs-up.
Get into gear
Automatic transmissions used to clock more fuel use than smaller ones. Used to. The ASX's smart CVT automatic gearbox matches perfectly to the demands of the engine in a smooth and seamless way, while using a smidge less fuel than the manual transmission found in the entry level ASX. Thoughtful, economical driving doesn't actually require much thought thanks to the smart auto in the ASX.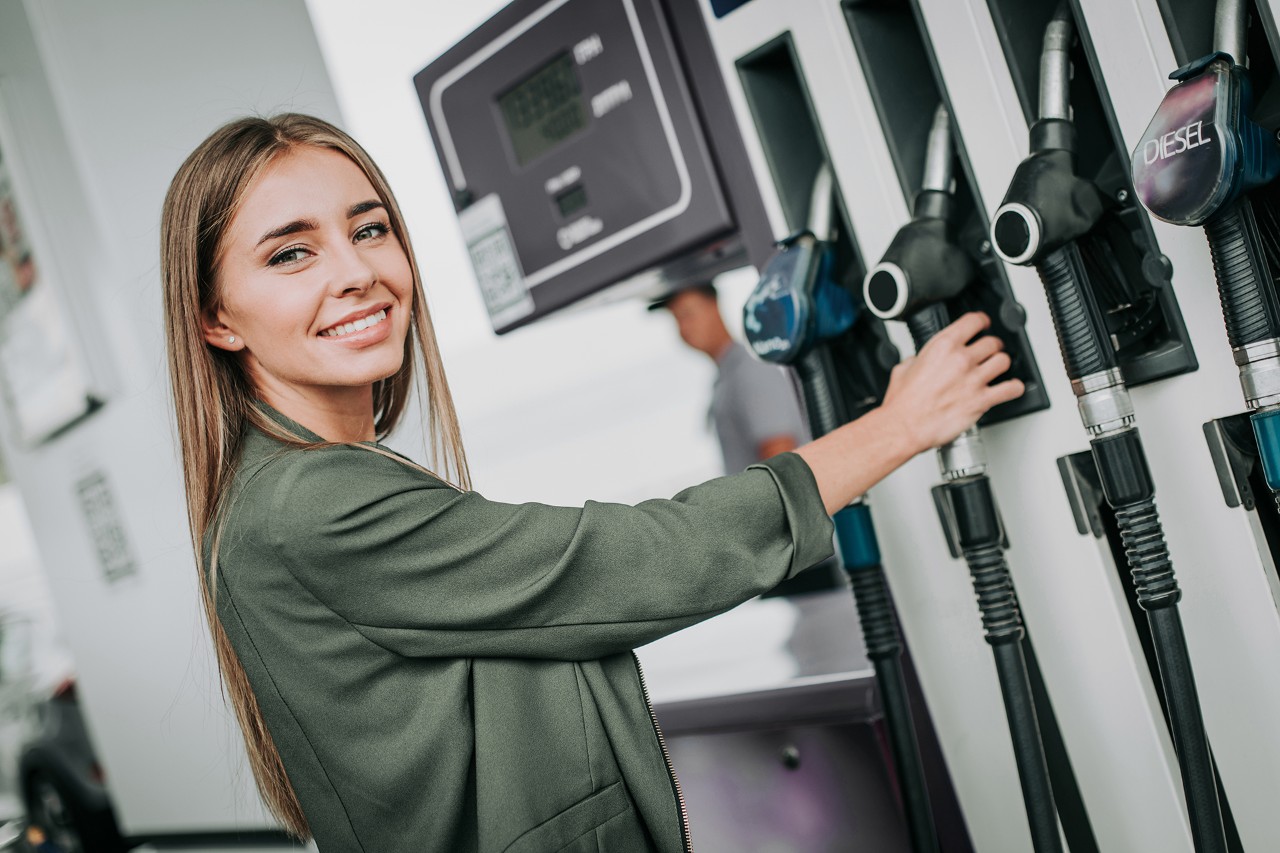 1098278308
Greening gadgets
It can be a challenge, not a chore, to drive the ASX economically thanks to some handy tips and cool
standard tech.
City driving can use more fuel due to the stop-start nature of the traffic, but there is an easy way to save fuel even in gridlock: a method called "ease and squeeze". If you arfe jerky with the go-pedal or brakes, or apply the accelerator and brake hard and frequently, you will use more fuel of course.
Easing on the accelerator and squeezing the brakes can redue fuel use quite dramatically: it will save you enough for another coffee at the end of the week!
The ASX also lends a helping hand with standard Hill Start Assist, which allows a smooth getaway from steep parking spots without too much go-pedal and wasted fuel, and Cruise Control, which finds the optimal speed and gears for fuel efficency on longer journeys.
Under pressure
Checking tyre pressures can be a tedious an sometimes slightly grubby chore, but tyres without enough air can affect fuel economy (not to mention safety).
Running around on bags of air just makes the engine work that little bit harder, which means it has to use more fuel. So, while tyres are always checked and rotated at each scheduled Mitsubishi service, it is best to ask the dealer for the optimum tyre pressures, and check them using the automatic tyre stations every couple of months just after fuelling up.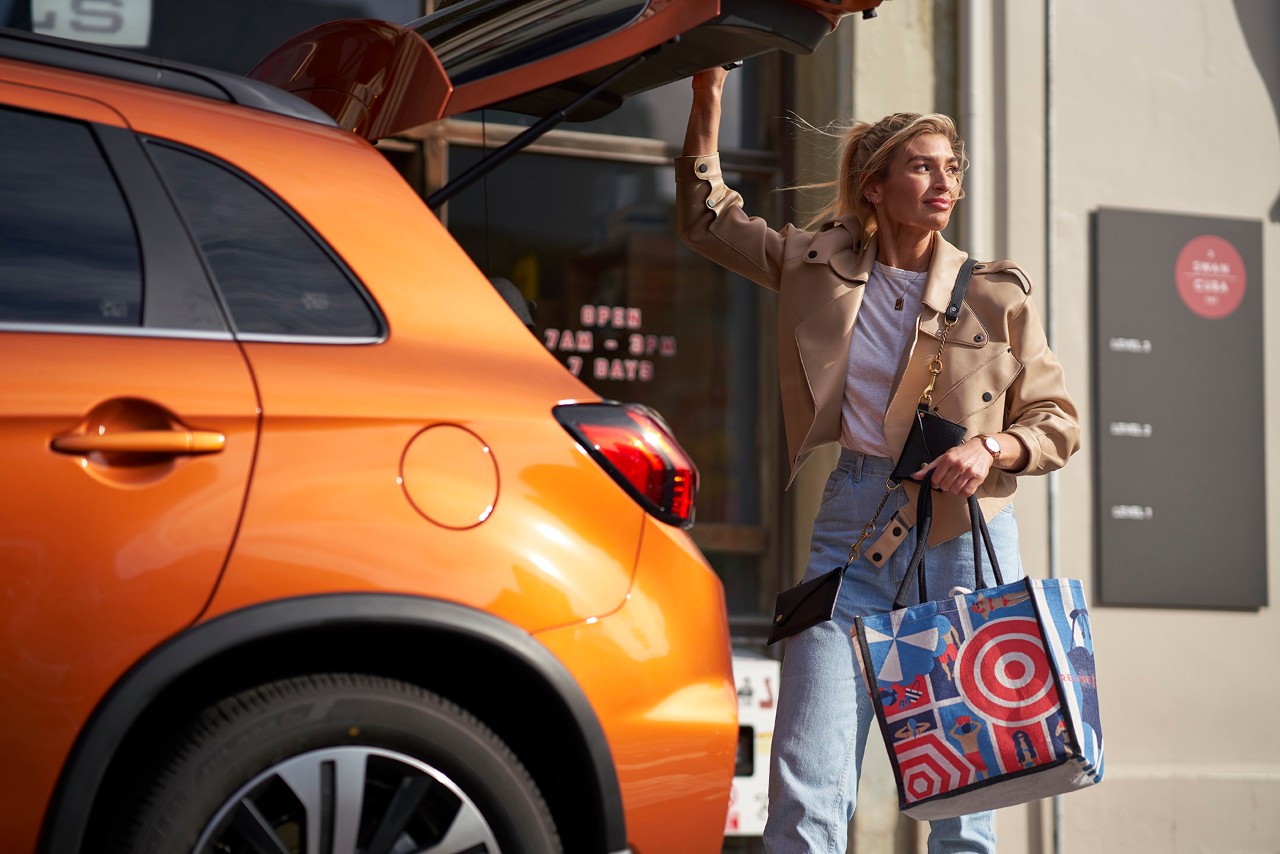 At your service
Imagine saving the planet from wearing buckets of dirty waste oil every year. We all want that, right?
The ASX has long service intervals - 15,000km every year compared to some of its competitors which need a service and oil change after 10,000km
The more oil changes, the more money spent, and more oil waste.
In fact, after three years and 45,000km, you would have spared the planet from nearly ten litres of wasted oil when compared to a car that needs more frequent serciving. Not to mention the money and time saved from fewer services. Win-win!
The new ASX offers fewer visits to the service centre and the service station, and more time and spare change for the important stops; like that good coffee place at the other end of town.
The ASX is backed by Mitsubishi's five-year/100,000km New Car Warranty and five-year Perforation Warranty which offers great peace of mind, while its three-year capped price servicing and long servicing intervals get the green tick. 
Make sure you check out the new ASX on the official Mitsubishi website for more!