There's nothing quite like the great look and smell of a brand new car. Fortunately, there are several things you can do to keep your new car looking as good as new, and to protect its resale value, over time.
Here are our top ten tips:
1. Invest in interior and exterior protective accessories
To keep your car fresh, and looking its best, it's wise to invest in some protective accessories that you can purchase (and replace, if necessary) cost effectively.
Be sure to ask for accessories that have been specifically designed, engineered and manufactured to fit with your particular make and model. If you've got a brand new Mitsubishi sitting in your driveway, it is recommended you use Mitsubishi Genuine Accessories, as they have been specifically designed and tested for your vehicle.
Useful exterior accessories include bonnet protectors, headlamp protectors, front mudflaps and weather shields. On the interior, particularly useful accessories can include a cargo area protector and carpet mats.
2. Get your car periodically serviced
Perhaps most importantly, you need to protect your investment with regular servicing and maintenance, in accordance with your vehicle's periodic inspection and maintenance schedule. You can check yours here.
Genuine servicing and car maintenance of your vehicle by trained and accredited service staff will ensure the optimum performance, efficiency, safety and reliability of your vehicle.
When it comes to selling or trading in your vehicle, being able to show that it has been regularly serviced can make a huge big difference to its value.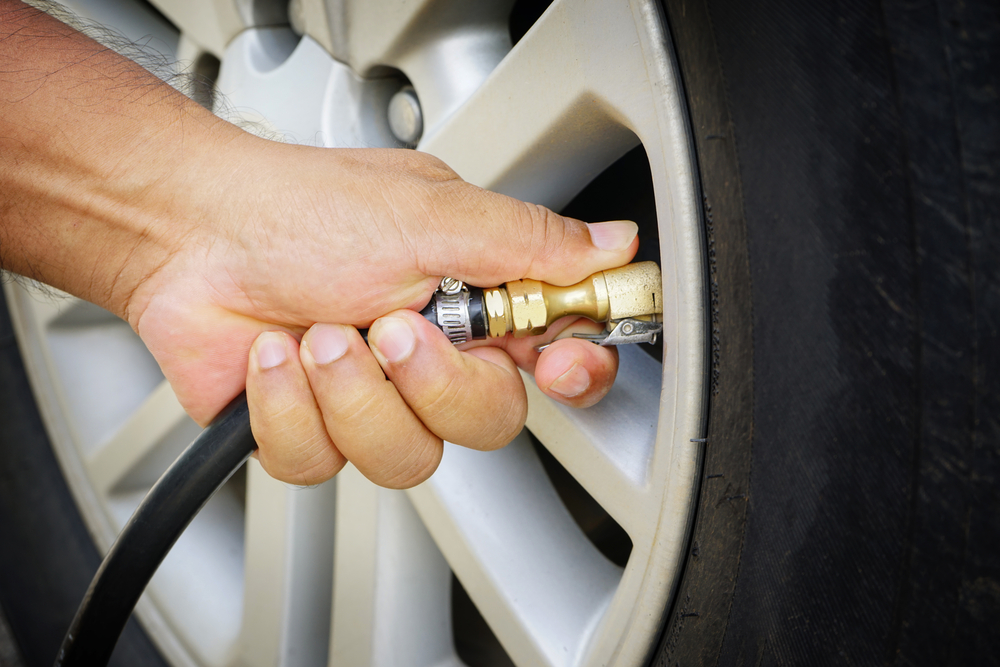 437193001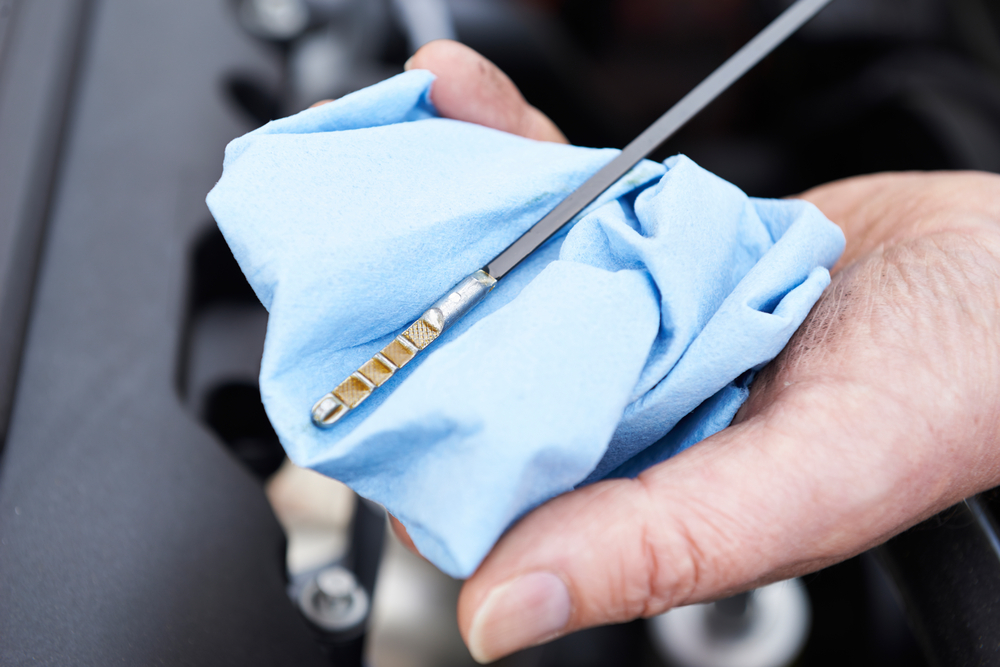 280557302
3. Use the right fuel
It's also important to follow your vehicle's specific guidelines - which will be detailed in your owner's manual - regarding the type of fuel that's best for your car.
4. Be sun safe
If your car is often parked in a sunny area, it could also be worth investing in a sunshade that will prevent the sun from damaging your interiors.
Mitsubishi's One Touch Shade, for instance, provides relief from the heat and harsh effects of the sun. It has been designed specifically to follow the contours of the interior windows of certain models, and clips onto the inner window frames in seconds. It is made from a material that is highly reflective and features a spring mechanism for compact storage when not in use.
5. Clean your car regularly and properly
Cleaning your car regularly will make it look and feel better, but will also help prevent build-up of dirt and grime from becoming a long-term problem.
A few tips for cleaning the interior of your new car:
- Clean plastic, vinyl, leather, fabric and flocked parts with a soft cloth soaked in lukewarm water and a small amount of neutral detergent.
- Don't use cleaners, conditioners or protectants that contain silicone or wax. These products may cause annoying reflections that obscure your vision.
- Clean the carpet with a vacuum cleaner and remove any stains with carpet cleaner.
- Remove oil and grease from carpets by lightly dabbing with a clean, colourfast cloth and stain remover.
To keep the exterior of your new car clean and new:
- If it comes into contact with salt water, anti-freeze, soot or dust, iron powder, bird droppings or any corrosive chemical substances, be sure to wash it immediately.
- After washing your vehicle, make sure all traces of soap or detergent are removed, and wipe it dry with a soft cloth.
- After washing, also carefully clean the joints and flanges of the doors and engine hood where dirt is likely to hide from view.
- If you live in a coastal area, it's important to wash your car regularly. Wind-born spray from the sea can distribute salt for a distance of up to 20 kilometres from the shore.
- Use a soft cloth and glass cleaner to remove grease, insect carcasses etc., from wiper blades. Be sure to replace wiper blades when they no longer wipe properly.
Clean window glass with a sponge and water. Glass cleaner can be used to remove oil or grease. After washing the glass, wipe it dry with a clean, dry cloth. Never use the same cloth as you used to wash or polish the rest of the car as wax can easily get onto the windows and lower transparency or visibility.
To clean the engine compartment:
- Clean at the beginning of autumn and the end of winter. Pay attention to flanges, crevices and peripheral parts where dust containing road chemicals and other corrosive materials might collect.
- If salt and other chemicals are used on the roads where you live, or if you live within 20km of the ocean, clean the engine at least every three months.
- Don't bring nearby parts, the plastic parts and so on into contact with sulphuric acid (battery acid) as it may crack, stain or discolour them. If they do, wipe off with a soft cloth or chamois, and an aqueous solution of neutral detergent, then immediately rinse with water.
For 4WD vehicles, it's also important to keep the underside clean – particularly if you drive off-road. This will remove corrosive dirt, dust and salt water. When doing so, be sure to wear a pair of rubber gloves and exercise caution. Also, be careful not to spray water onto any electrical components in the engine compartment.
6. Prepare for cold conditions
Just as sun can damage your vehicle, the salt and other chemicals that are spread on the roads in some areas in winter can also have a harmful effect on your vehicle. If you live in a cold, icy or coastal area, it's wise to clean your car as often as possible to prevent corrosion and lasting damage. Also, be sure to wipe off all water from the rubber parts around the doors to prevent the doors from freezing.
It can also be worth booking in for a preventative service before and after the winter months, to ensure your new car stays in optimal condition.
7. Look after your paintwork
Correctly maintaining your car's paintwork can make a huge difference when it comes to keeping it looking new over time.
Applying wax to your vehicle can help prevent the build up of dust and road chemicals on your paintwork. It's wise to apply a wax solution after washing your vehicle, at least once every three months. Never wax your vehicle in direct sunlight and only apply wax after the surfaces have cooled.
When it comes to polishing your paintwork, only polish your vehicle if the paintwork has become stained or lost its lustre. Matt-finish parts and plastic bumpers also shouldn't be polished as this may stain them or damage their finish.
If your paintwork is damaged due to flying stones or corrosion, you can use touch up paint. A paint code number can be found on the vehicle information code plate in the engine compartment of all Mitsubishi vehicles.
8. Be conscious of your mileage and fuel economy
Tracking how you drive can help you become a better driver. It can also help you save more fuel. Excessive idling, starting and stopping too quickly, and driving erratically can all impact the amount of fuel that your vehicle consumes, and add unnecessary wear and tear.
It's important to pay attention to how and when you drive, and the amount of kilometres you're getting out of an average tank. If you're suddenly going through more than usual, it might be worth getting your vehicle serviced.
9. Read your owner's manual
Your owner's manual includes a range of great information that's specific to your car and how to care for it. It's important to read your manual thoroughly to ensure the proper maintenance of your car over time.
10. Check anything that doesn't seem right
If your new car doesn't seem right at any stage, be sure to follow up with the dealership as soon as possible. The longer you leave a problem, the more difficult - and costly - it may become to fix.