Australians love outdoor adventures. It is no wonder that a lot of Australian families love to embark on epic road trips on weekends or during the holidays. Typically, we make millions of overnight trips within our own state or to another state.
Whether you choose to visit iconic sights of the Twelve Apostles, Great Ocean Road, Kakadu, Kangaroo Island or you just want to escape the hustle and bustle of the city with a beach weekend it is one of the ways where we love to bond with our family. In fact, domestic travel is known for '…offering a chance for families to reconnect, recharge and have a break from normal routine.'
But a road trip requires planning to make it safe and enjoyable. To make your next car trip as fun as possible, we have compiled a list of the best car accessories to include in your SUV.
Best car accessories #1: boot flap scuff guard
You need a boot flap scuff guard when embarking on any road trip, especially when unloading and reloading the boot because it protects the vehicle paintwork from scuffs, chips, scratches and general wear and tear. It's a particularly good safeguard against unloading heavy items or big suitcases and the like so you can keep your vehicle looking its best for longer.
It also features a velcro strip to secure it to the cargo carpet edge and it folds away for easy storage. For greater flexibility, the Mitsubishi Outlander boot flap scuff guard doesn't attach permanently so it can be folded away easily if you want.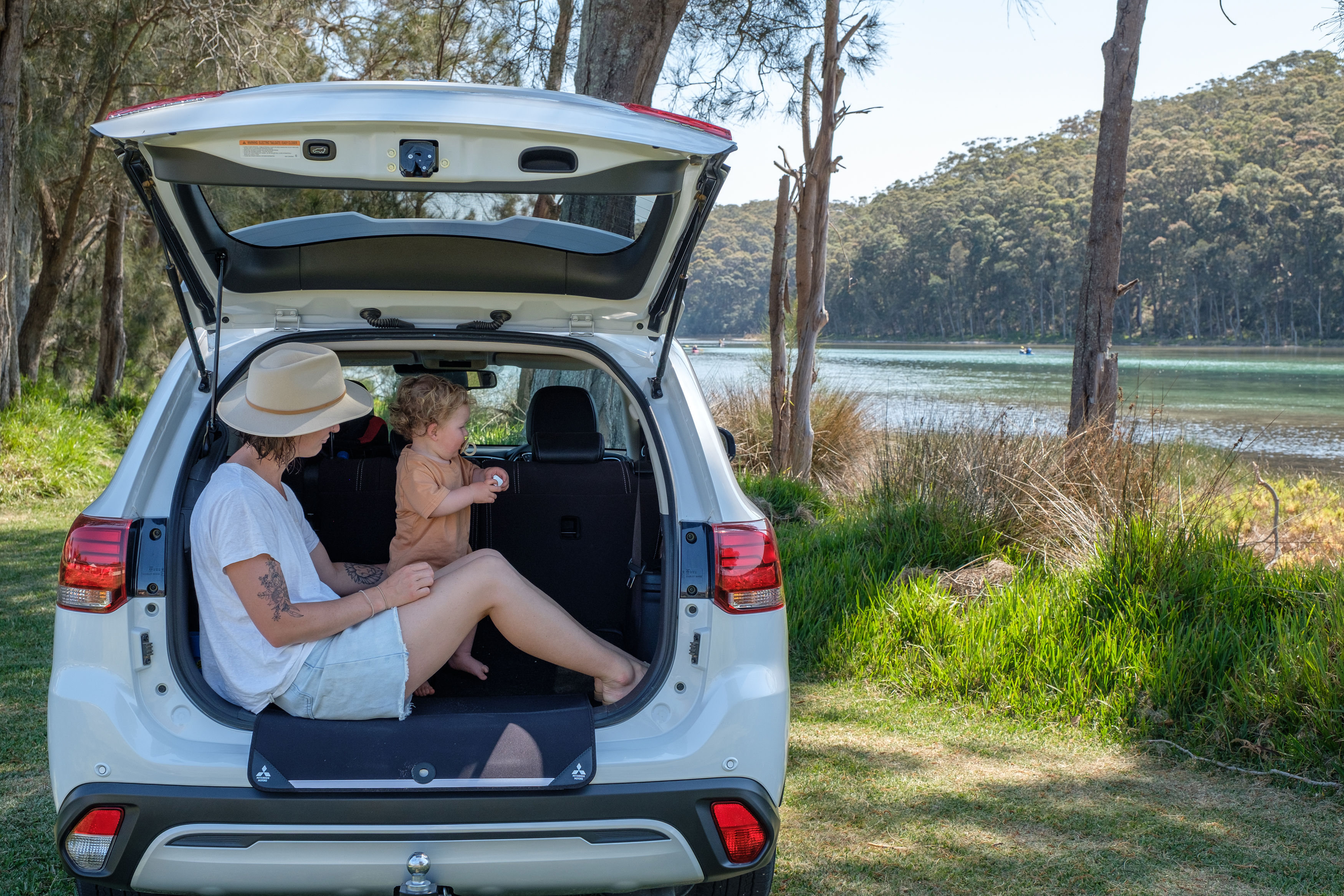 Best car accessories #2: towbar kit
A towbar kit is one of the most important car accessories to have on your road trip so you can effortlessly tow those extras that really make a holiday special— like a boat, caravan or trailer. Or just add your bike carrier on the back so you can explore the numerous bike tracks if you love being active.
The Mitsubishi Genuine Accessories towbar kit has been engineered specifically for your Mitsubishi and includes our trusted warranty and has had extensive testing, ensuring worry free motoring and integrity for your vehicle. The kit includes:
- towbar
- tongue
- wiring harness and
- 7-pin flat plug.
Note: towball and towball covers are also available separately.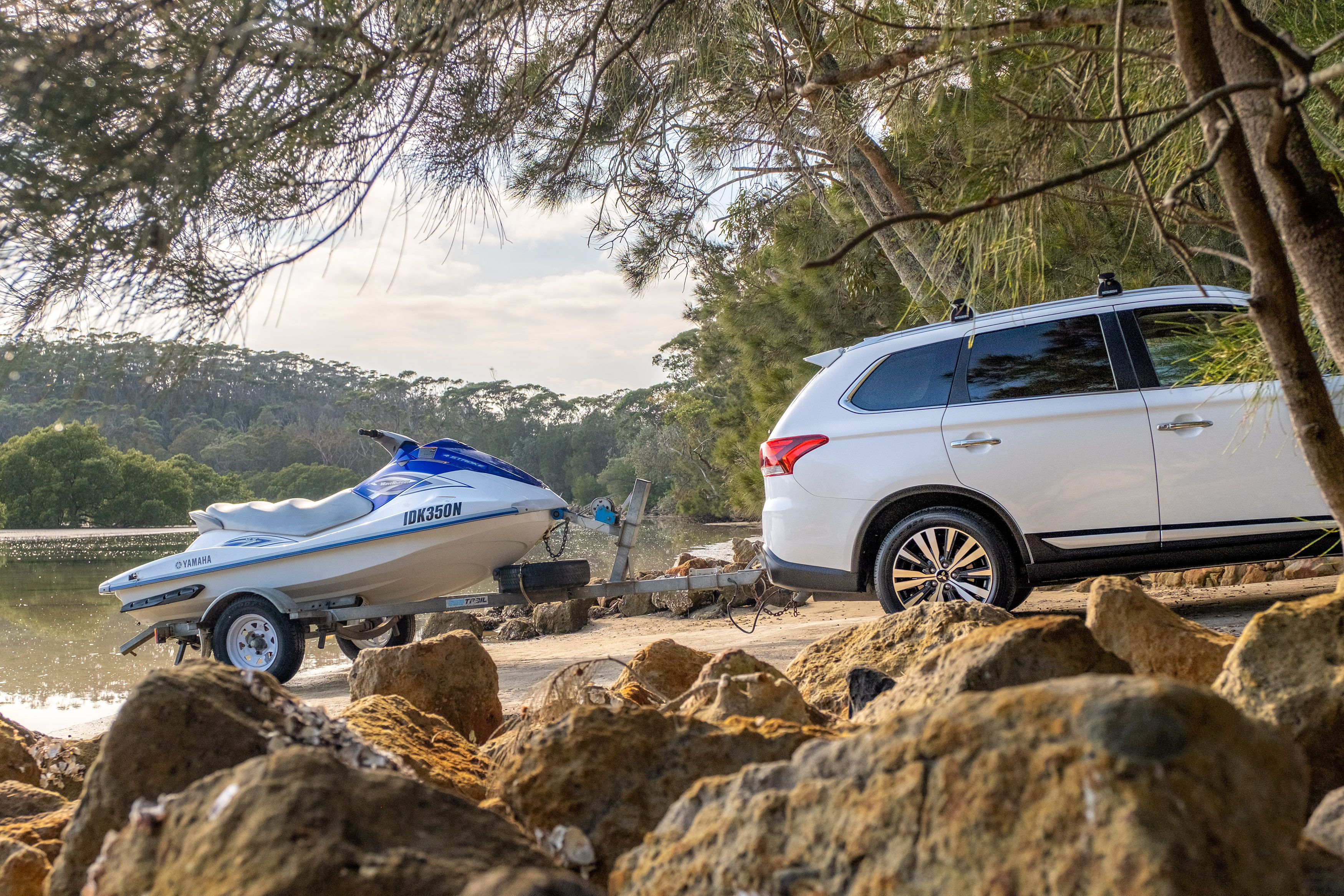 Best car accessories #3: roof racks with crossbars
Roof racks are another must have on your list of car accessories for an enjoyable road trip. They are great for carrying large family luggage and vital vehicle maintenance tools safely and comfortably on the car's roof, leaving you with a whole lot more cabin storage space. Or just so you can stretch your legs easier.
Roof racks will easily enable a whole other set of fun activities on your trip by letting you bring along surfboards, kayaks, fishing rods, tents or bikes, meaning that you can really make the most of your time away without having to be packed up to the chin inside the car.
Roof racks with crossbars are preferred as they help to evenly distribute any luggage you carry on a road trip across the roof, keeping your SUV well balanced, even with a generous load capacity.
Comprising a foot pack, bar pack and fitting kit, Mitsubishi Genuine Accessories roof racks are engineered to the highest standards and are available with a load capacity to suit your vehicle.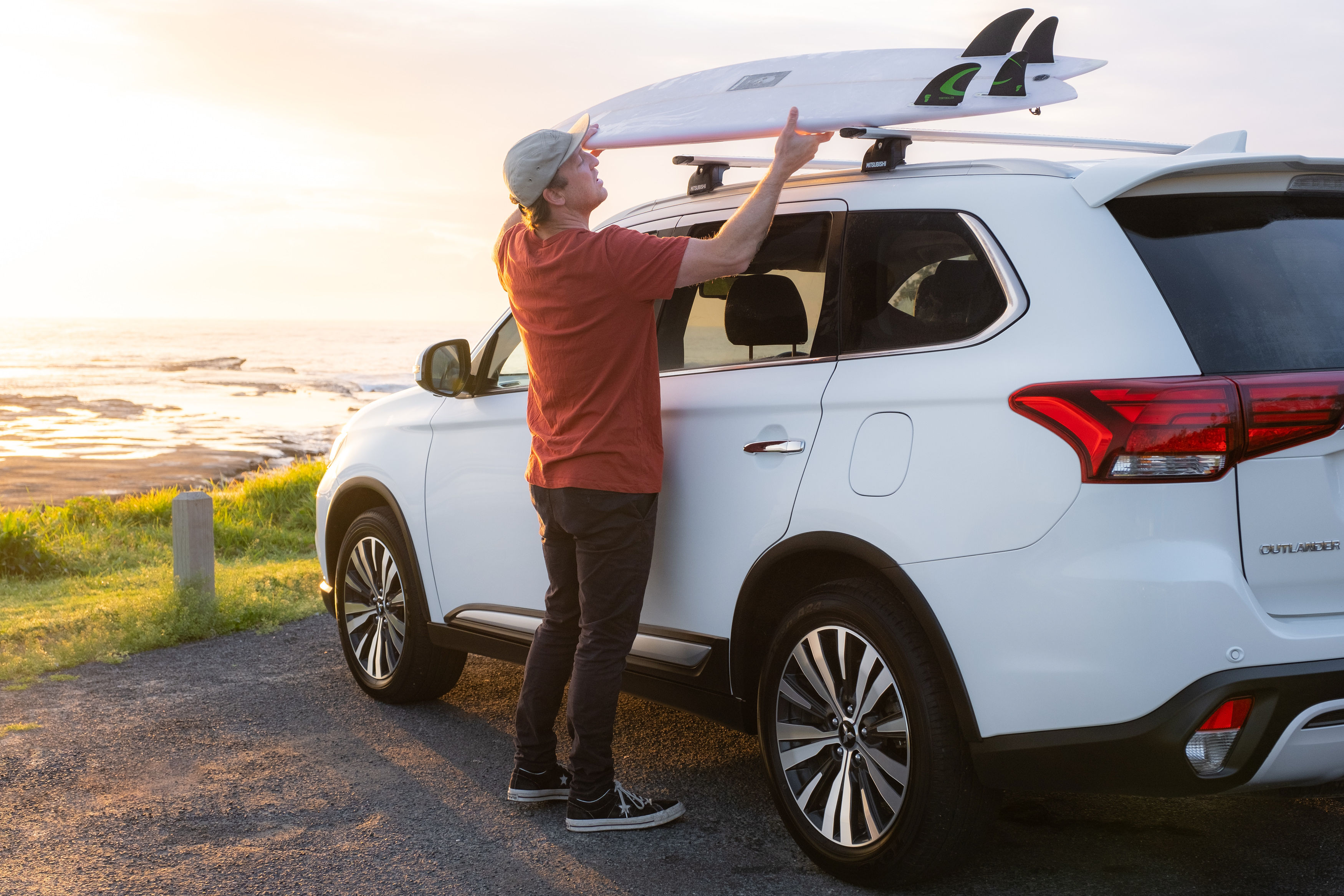 Best car accessories #4: carrier pod
Carrier pods can really add to a relaxing and fun filled family trip. You don't have to worry about running out of luggage or storage space or having to be too cramped up inside, ensuring your holiday is more chilled than ever.
These specially designed roof boxes help protect family luggage safe from harsh weather conditions whilst on the road. Most importantly, carrier pods help keep your luggage secure when your car is parked in a public area, particularly with several locking points giving you more peace of mind, so you can enjoy heading out to the water or sleep soundly knowing that your things are safe and secure.
It's also great for quick and easy access thanks to the thoughtful design and ability to open from both sides.
Getting your family's SUV equipped with the best car accessories is of paramount importance to ensure your next road trip is an unforgettable experience. Mitsubishi Genuine Accessories are both durable and reliable and specifically designed for better performance and fit. Get your accessories in time for your next road trip.