Cars are a big statement of style and personality; they offer independence and freedom and keep you and your loved ones safe on the road. Not to mention they are likely the second-biggest financial purchase you will ever make.
No wonder some people find it nerve-wracking purchasing a new car, but follow our top 10 tips for finding a new vehicle and you may just enjoy the experience and drive away with the perfect car at a pleasing price.
First step: arm yourself with information
Gone are the days of travelling from dealership to dealership on your precious weekends. You can not only research the Mitsubishi range online, but there are some great tools on the website to help you narrow down your search and find that perfect match.
Mitsubishi's Build and Price tool (www.mitsubishi-motors.com.au/shopping-tools/pricing) lets you search the range by category, price, or seating, plus you can save and compare vehicles, and even put together your perfect car in a virtual showroom before you even leave the house.
Compare the finalists
The Car Comparison tool (www.mitsubishi-motors.com.au/shopping-tools/compare) lets you place two models and their full list of goodies side-by-side, so you can see which boxes are ticked.
Some optional extras may be a necessity; if you're doing long drives, have a bad back, or have younger children, are leather seats mandatory? Compare each variant and its options and work out the best fit for your budget.
Build your perfect car
Then comes the fun part! Mitsubishi's Car Configurator tools (www.mitsubishi-motors.com.au/shopping-tools/pricing) lets you 'build' your dream car in different specs, colours, and options, and you can save and compare your creations.
All pricing is transparent throughout the process, so you won't be surprised by hidden premiums on options or paint. The Mitsubishi Genuine Accessories range and bundled option packs for each vehicle can be added on in this process too, so you know exactly what you are up for.
Super specials
This one may, pardon the pun, throw a spanner in the works. Just like your favourite stores and shops, dealers also have seasonal sales events, so be sure to check out the Special Offers page (www.mitsubishi-motors.com.au/shopping-tools/special-offers#!).
Arrange your finance first
Lock in your finance early. You don't want to find that perfect car at a great price, then be biting your nails waiting for finance.
Mitsubishi's online Finance Calculator (www.mitsubishi-motors.com.au/finance/finance-calculator) will let you know what your repayments will look like, and you can also get a personalised quote with just a few details and clicks.
Find and friend the nearest dealer
With over 200 sites across Australia, there is sure to be a Mitsubishi dealership and service centre near you. Find your local dealer with this tool (www.mitsubishi-motors.com.au/shopping-tools/locate-a-dealer), and as this will also be your closest service centre when you complete your purchase, it's a great opportunity for the dealership to begin a trusting relationship for the duration of your ownership.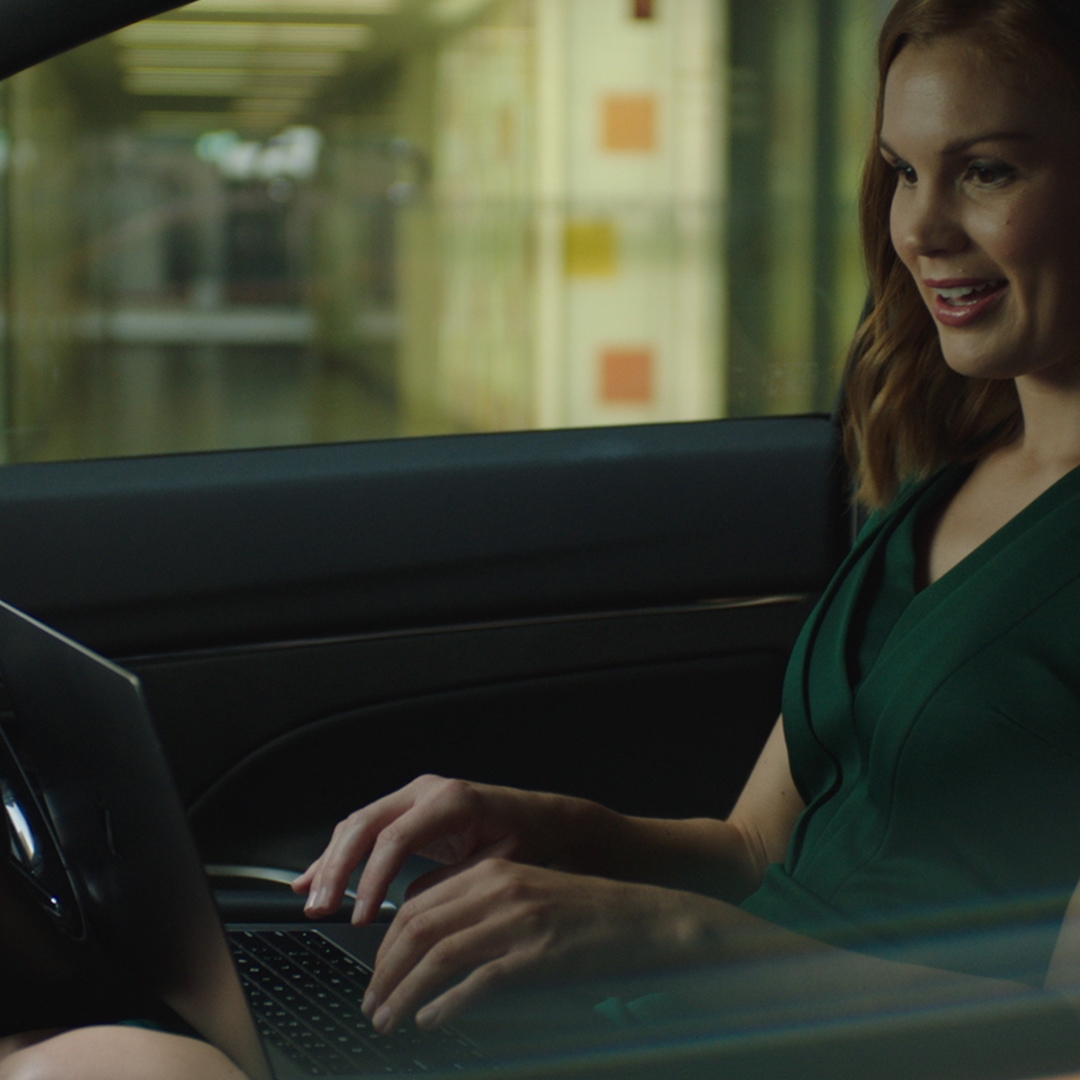 The Showroom Floor
Put your research to the real-world test!
Take your time checking out all aspects of the car, particularly your driving position. Are the cubbies and charging points all within easy reach? Are you happy with your vision – are aids such as reversing cameras and sensors going to help you in everyday driving (short answer – of course!).
Try out the infotainment centre, pair your phone to the Bluetooth, and get familiar with the GPS in the showroom, so you don't waste time on your test drive. Blast that daggy 90s favourite as loud as you dare in the dealership; you don't want to test the sound system on a test drive when your focus should be elsewhere.
And remember, the dealer is there to help you answer any and every question you may have, so don't be afraid to ask. You should go in armed with a written list of questions and clarifications from your research and be sure to tick off every one.
Is it built to pack your life in?
It's hard to gauge dimensions and size online, particularly when a car boot is measured in litres. A tape measure is a must, but you can also try to bring your baggage in.
For example, if you are buying a car for an expanding family, checking if your current child seats fit is vital. Every new Mitsubishi vehicle has two Isofix points to make car seat installation a breeze, but by all means, bring your car seat in with you to check it fits behind a long-legged driver or passenger.
On the other end of the scale, you may be an 'empty nester' and keen to get back out to the golf course. If you aren't 100% sure your clubs will fit, bring them in!
Book your Test Drive
While you can always walk into your Mitsubishi dealer and request a test drive, booking ahead (www.mitsubishi-motors.com.au/shopping-tools/book-a-test-drive) has a number of distinct advantages.
Locking in a date and time will ensure you can test the exact model you are after, particularly if you are interested in a brand-new model like the ASX.
You can also plan your route, which will let you focus on the drive instead of the GPS as you navigate unfamiliar streets around the dealership.
Testing Time
Though you will want to finally get out there and drive what could be your brand new car, take your time getting your seating and mirrors just right, turn off incoming phone calls, and set the GPS: everything you do at the showroom floor will save distractions and time on your test drive.
Most importantly, consider how you will drive the car from day to day, and try to put that into full use on your test drive. Okay, this is not possible if you are buying a Triton for off-road adventures, but be sure to drive a mix of suburban roads to test out reversing cameras and sensors or hill start assist, and open roads so you can try the Cruise Control.
Now, drive it home
Because you've done your research, asked every question, found the best price, explored the car in and out, and driven it thoroughly, you can make your decision to enter the new car market with confidence. No buyer's remorse here!