There's nothing quite like a 4WD camping trip with your best mates to make you rediscover the time of your life. If you're thinking about a getaway or need inspiration, here are ten essentials you can't forget.
1. Your mates
It goes without saying that choosing the right crew for your next 4WD trip is the most important step. If you're planning to go off-road, you want mates who will happily camp, make a fire and share the driving. Plan your dates well in advance and make sure everyone books in their holiday leave early so you all have plenty of time to relax and unwind. You don't want to be stuck waiting to leave because a mate can't get out of the office on a Friday afternoon.
2. The perfect destination
With so much open space and rugged terrain, Australia is a dream 4WD destination. While everyone has their favourite tracks, a few of our top spots are:
NSW – mid-north coast
The beaches around the Seal Rocks are full of 4WD tracks that snake in and out of dunes, and you can also do plenty of fun beach driving. Treachery camp site is a great place to stay: a laid-back shady campsite nestled in a sand-dune in close proximity to tracks and pristine beaches.
VIC – Grampian National Park
This area is a must-see when in Victoria and a perfect 4WD destination, with plenty of walking trails, picnic spots and camping areas.
TAS – Bruny Island
There is an excellent 4WD track on South Bruny Island. The track can be accessed with ease as long as there haven't been heavy rains in the area. There are also plenty of spots to camp, bushwalk, fish, surf and dive.
WA –Gibb River Road
This stunning track takes you through the heart of the Kimberley in Western Australia's North West. It's a moderate track and passes through remote station country with magnificent scenery and freshwater gorges. There are picnic and camping spots along the way.
QLD – North Stradbroke Island
North Stradbroke is a favourite 4WD destination, with great beach fishing, camping and driving all set against a magnificent backdrop.
ACT – Brindabella National Park
The Brindabella Range is located in Brindabella National Park, setting the scene for an idyllic alpine adventure and is littered with 4WD tracks. There are also several camping grounds.
NT – Binns Track
The legendary Binns Track is a challenging 4WD track that takes you through some of the most spectacular scenery in Central Australia. It starts at the South Australia border and travels up to Timber Creek.
SA – Flinders Ranges National Park
The Flinders Ranges National Park, offers spectacular views, fun 4WD tracks and great spots for camping. You can cross creeks and climb the Great Wall at Wilpena.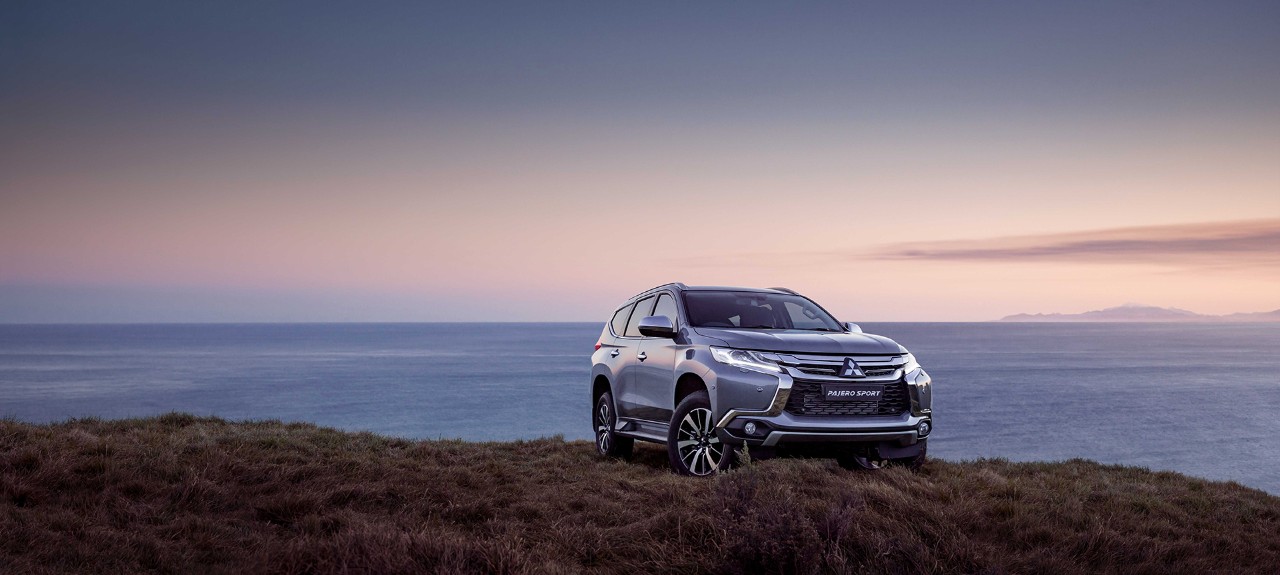 3. A great 4WD
The essential ingredient of any successful 4WD trip is a reliable and sturdy vehicle, fitted out with everything you need.
Our Pajero Sport, includes Mitsubishi's Super Select II 4WD system which delivers performance in the most challenging conditions and rugged terrains. Combined with Hill Descent Control (HDC), Hill Start Assist (HSA) and an Off Road Mode for Gravel, Mud/Snow, Sand or Rock, Pajero Sport is the ideal companion for weekend escapes and off-road adventures. It also comes with either five or seven seats, so there's plenty of room for everyone.
Keep in mind that for safety reasons – especially if you're heading to a remote location it is recommended you travel as a group of two or more vehicles.
4. Essential supplies
When you're out in the elements, accidents can happen, so it's important to be prepared. Essential supplies for a 4WD trip include (but are definitely not limited to):
- A snatch strap
- Wheel jack
- Spare tyre
- Tool kit
- Jumper leads
- Spare key for your car
- Phone chargers and a back-up phone or satellite phone (if you're heading seriously off-road)
- Spare battery
- A full first aid kit
- Water and food (bring extra in case of emergencies)
- Rubbish bags (so you can take your rubbish with you)
- Gas stove/matches/fire-starters
It is also important to do your research on the area you're heading to, and find out if there are any other essential items that other 4WDrivers recommend.
5. Quality camping gear
If you're planning on camping along the way, it's worth investing in decent equipment: swags or a tent, sleeping bags, gas stove (and bottle), self-inflating mattress, a comfy camping chair, plastic/metal plates, cups and a pop-up canopy or tarpaulin and some ropes. If you're a regular 4WDriver, you may also want to consider a pull-out awning which can affix to the side of your vehicle.
6. Hearty food
After some action-packed days fishing, swimming, walking and driving, you'll want delicious, hearty food that can be enjoyed around a campfire. Pre-cook as much as possible, use re-sealable tubs, and bring minimal packaging (you'll only have to carry it with you to the nearest bin). Pre-prepared slow-cooked pulled pork can be easily re-heated over a fire and served in rolls. Hamburger patties or meatballs can be prepared before you leave, frozen, and then cooked on a gas stove or fire. Tins of beans and casseroles are also great as they don't require refrigeration or too much preparation.
An electric esky unit that you can keep in the boot of your car can also be a fantastic way to keep food (and drinks) cold. It's wise to carry a gas stove with you in case you're not permitted to have a fire in any of the campsites you're heading to.
7. A few rules
While it's great fun, 4WDriving is also a serious activity and a few rules are necessary:
Always put together a rough itinerary and make sure several people know where you're going and how they can contact you

Always be conscious of tides when travelling on the beach

Absolutely no drinking and driving

Only have fires in permitted campgrounds (check the rules before you leave)

No long phone calls with work or home!
8. Some 4WD driving knowledge
4WDriving can be challenging and it's important to know what you're doing at all times (or at least to have someone travelling with you who is a designated expert). Do your research before leaving (keeping in mind you won't always have internet access along your trip) and perhaps take part in a 4WD training course or even join a 4WD club where you can learn about your 4WD and how to stay safe while still having fun. 4WDriving requires special skills, ensure you read the owner's manual carefully and drive safely.  
9. Permits
Always make sure you have the relevant permits for wherever you are going – i.e. for any national parks - and organise them in advance. Don't forget your fishing permits too.
10. A playlist
Your trip needs a great sound track. Before you leave, put someone in charge of putting together a great playlist that will keep you company on your adventure.With Pajero Sport, all you need to do is connect your phone and hit play on that killer playlist you've put together. No talkback radio on this road trip!