Expert angler and outdoors enthusiast Al McGlashan loves to share his passion for fishing, whether it be in his regular column for The Daily Telegraph or on his show Fish'n with Mates. In fact, Al spends 180 days a year out on the water, most of which is done on his own trailer boat towed by his Pajero Sport.
Dreaming of your next getaway? Here's a quick guide to the accessories you'll need to elevate any adventure.
Car accessories for your next off-road adventure
1. Towbar and tow ball
Whether you're towing a caravan around Australia or taking a small dinghy to the lake, you'll need the right towing setup. Check your vehicle's manual first to see how much weight your vehicle can tow, then assess what you'll be towing. This will help you determine the appropriate weight class and style of towbar and tow ball you need.
2. Electric Brake Controller
If you're planning on towing a heavy-duty trailer or caravan, you must have an Electric Brake Controller fitted in your towing vehicle. This will apply the right amount of braking force to your trailer's wheels and allows you to monitor your trailer's brake activity from inside your vehicle.
3. Snorkel
A true outdoor adventure can get dusty or wet, which is why a snorkel comes in handy. It sucks clean air into your engine from an elevated position, protecting your vehicle from water, dust and other contaminants – perfect for negotiating those creeks and dirt roads.
4. Front protection bar
A front protection bar protects the front of your vehicle from flying debris such as rocks and sticks, as well as keeping you and your passengers safe in the event of a collision. Don't go bush without one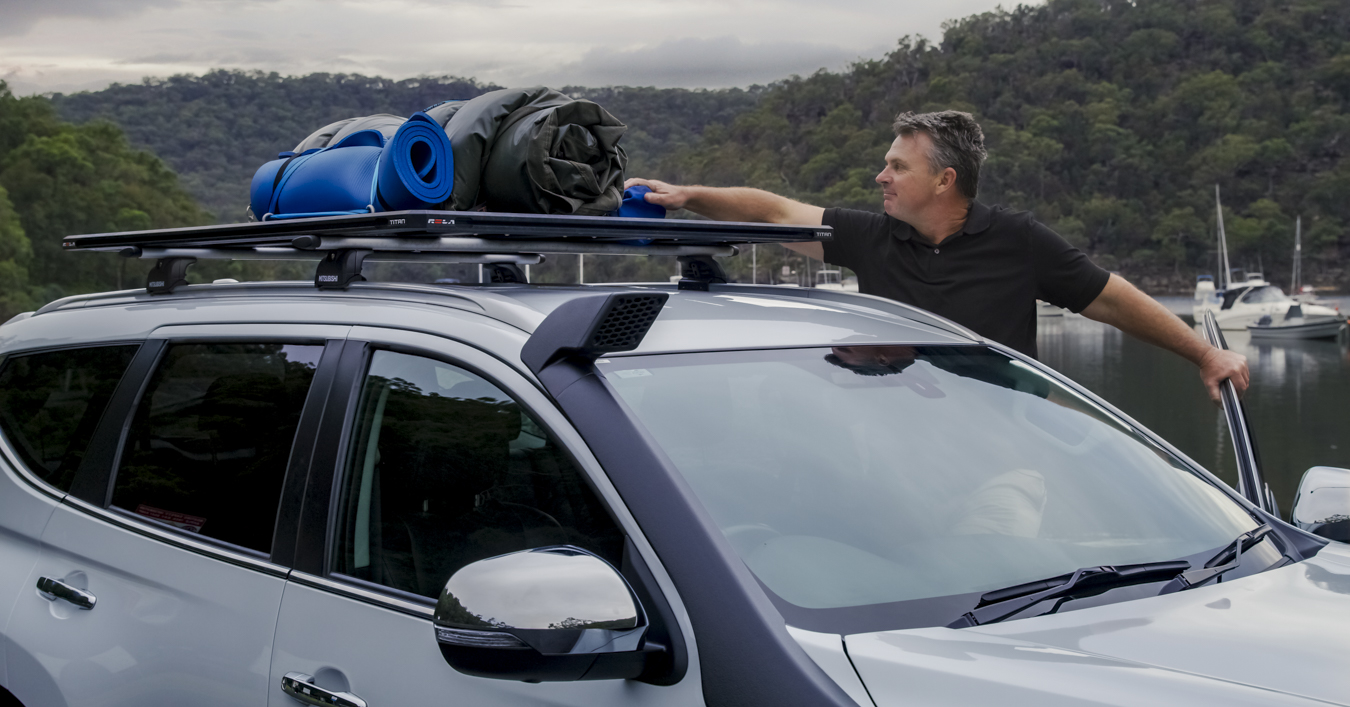 6. Scuff plates
Help prolong your vehicle's body paint with heavy-duty stainless steel scuff plates that protect your outer front door sills from scratches and scuff marks.
7. Rubber mats
And finally, a set of rugged rubber floor mats will help keep your vehicle's footwells dirt-free, as well as making cleaning much easier when you get home. Make sure your mats are anti-slip to keep them from moving around.
Do I need to buy Genuine Accessories?
I've ou may have come across a deal for some aftermarket accessories and were tempted to give them a go. But tread carefully. Accessories that aren't designed specifically for your Mitsubishi, or fitted correctly, may not be reliable and could compromise your safety as a result. Your new Mitsubishi is more than a car. It's an indispensable element of your lifestyle that enables you to live, work and play the way you choose. When you buy Genuine Accessories from Mitsubishi, you'll have peace of mind knowing they've been designed to fit and function perfectly with your new Mitsubishi. Genuine Accessories will also help maintain your vehicle's resale value. Mitsubishi Genuine Accessories enable you to adapt your new vehicle to your own personal specifications; styling, protecting and enhancing it with the rigorous design and build quality you expect from Mitsubishi. And, unlike aftermarket accessories, Mitsubishi Genuine Accessories are covered by a Mitsubishi Factory Warranty of up to 10 years if fitted from new. That means your new car experience is worry-free, so all you need to think about is where you're headed next.
Want more ways to elevate your next adventure safely? Then check out Al's other great tips.
*This article series have been created from partnership support with Al McGlashan.