William Ferris gives a new meaning to the phrase "Diamonds are Forever", recently collecting the keys to his 12th Mitsubishi. Throughout his 32 years as a proud Mitsubishi owner, William has referred a further 21 vehicles to friends and family, his love for the brand contributing to 33 new vehicles purchased at Penrith Mitsubishi to date.
William's journey with Mitsubishi began in 1986, when he first purchased a Mitsubishi Sigma. He immediately fell in love with the big Aussie-made station wagon. Both his passion for the product and the outstanding service he received from the Penrith Mitsubishi dealership saw William and his wife Pam return to Mitsubishi time and time again, purchasing Magnas, Veradas and Lancers.
"These cars are just so reliable," he said when asked about what has kept him coming back to the brand.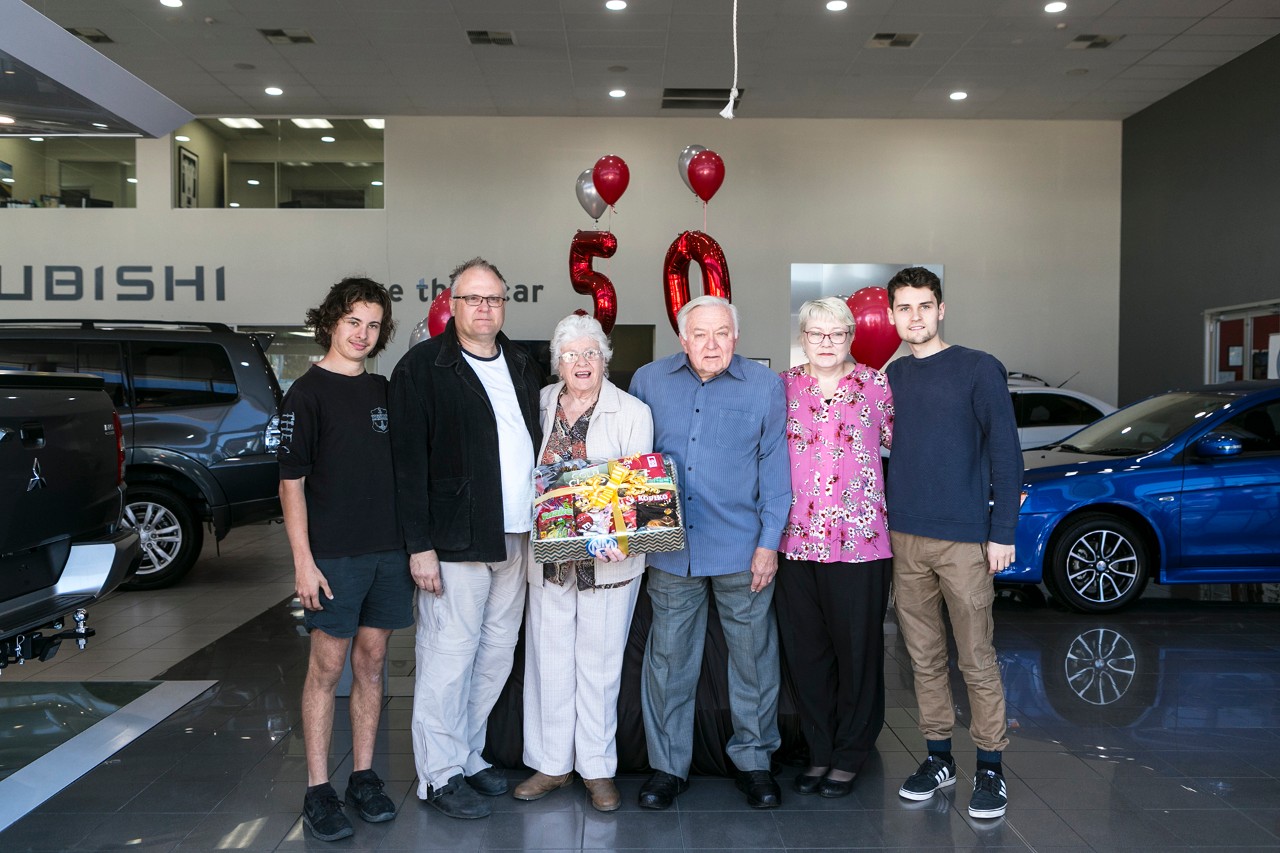 His effervescent enthusiasm for the three diamonds has evidently caught on with his family, friends and neighbours. Over the next 30 years, his recommendations saw a total of 21 Mitsubishi's purchased from Penrith Mitsubishi, eleven of them friends and neighbours. Linda and Megan, his two daughters, have purchased ten Mitsubishi's between them, the latest one being the new Outlander.
"He's rather well known here," says Steve, the sales manager at Penrith Mitsubishi.
William claims to know every member of the Penrith Mitsubishi team, as he ensures his family's Mitsubishi's are serviced at the dealership whenever it's due. He's even logged every fuel receipt for his Mitsubishi's and has kept pictures of each vehicle he has owned.
Now on his 12th Mitsubishi, William and Pam took delivery of a brand new Lancer. William pointed out to us that all his Mitsubishis have sported the same plates, kept in the family since the 1950s.
We at Mitsubishi Motors would like to thank William, Pam, their family and friends for supporting us for all these years. We love having them as part of the Mitsubishi family!