We're excited to welcome radio host and television personality Ryan 'Fitzy' Fitzgerald back to the Mitsubishi family. Mitsubishi Motors has always been close to Fitzy's heart, since being a former employee from 1996 – 1998.
"I've driven Mitsi's for a long time now from my Magna VRX to my current 09 Outlander but I'm really excited to get behind the wheel of the new Outlander. They've come a long way from the TE Magnas that I built when I worked in the Mitsi factory!"
"I really enjoyed my time there and only left because I got drafted to the Sydney Swans," Ryan said.
Selected as number 4 draft pick in 1998, Ryan enjoyed a glittering yet tumultuous AFL career as he was plagued with injury during his time at both Sydney and later playing for his home team, the Adelaide Crows.
More recently known for his breakfast radio show, 'Fitzy & Wippa' on Nova FM, and guest appearances on Network Ten's 'The Project', Ryan often shares his favourite Mitsubishi memories with his audience.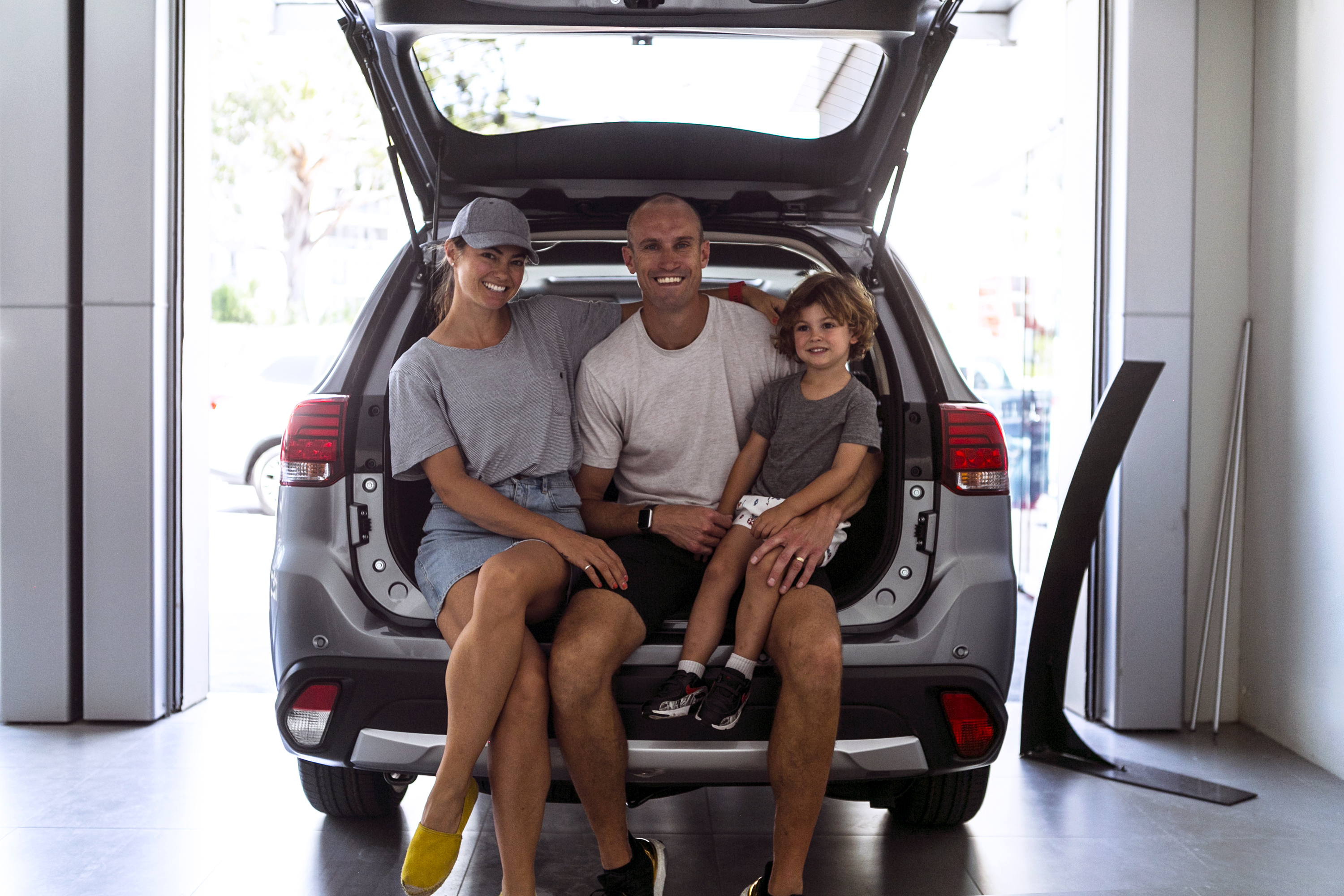 "Working in the seats section at Mitsi's was a great time in my life and I'm thrilled to continue my love of the three diamonds now!"

The Mitsubishi Outlander is the ideal car for Ryan and his energetic family, wife Belinda and two sons Hewie and Lenny. Sure it's packed full of technology and safety but lucky the Outlander is built to last because the Fitzgerald family's Outlander is sure to be pushed to the limit!
"The boys are loving the sunroof already while my wife loves the power tailgate."
But where do we get Fitzy's 'tick of approval'? "The seats!" he laughs, "I'll be inspecting them to see if they're up to my immaculate standards from the 90's!"
Ryan will be sharing his adventures with his Mitsubishi on his Instagram and Twitter channels so be sure to follow him.
Disclaimer: Content is correct at date of publishing. Vehicle related content in this article refers to 17MY Mitsubishi Outlander.