Our daily life is virtually reliant (pardon the pun) on our smartphones, so it's a good thing the ASX is built to pack life in, phones and all!
Today's vehicles are not just an instrument of freedom and travel; a car's ability to 'talk' to our smartphone connects us to friends and family, our music, books and podcasts, and our own personal navigator while we are on the road.
The Mitsubishi ASX sits on the cutting edge of this car/phone technology: check out five fantastic features in the range that you simply can't live without in 2020.
THE BIG SCREEN
Every ASX model features an 8-inch colour touch screen at the centre of its dash, giving you full control and access to your music, phone, navigation, and vehicle information.
The large screen makes parking a breeze with a wide angle view from the standard reversing camera, and crystal clear maps from your navigation app or, in the case of the top-shelf Exceed, the Integrated Sat-Nav system helps you navigate the tightest of city streets at a glance. Explore the ASX interior here.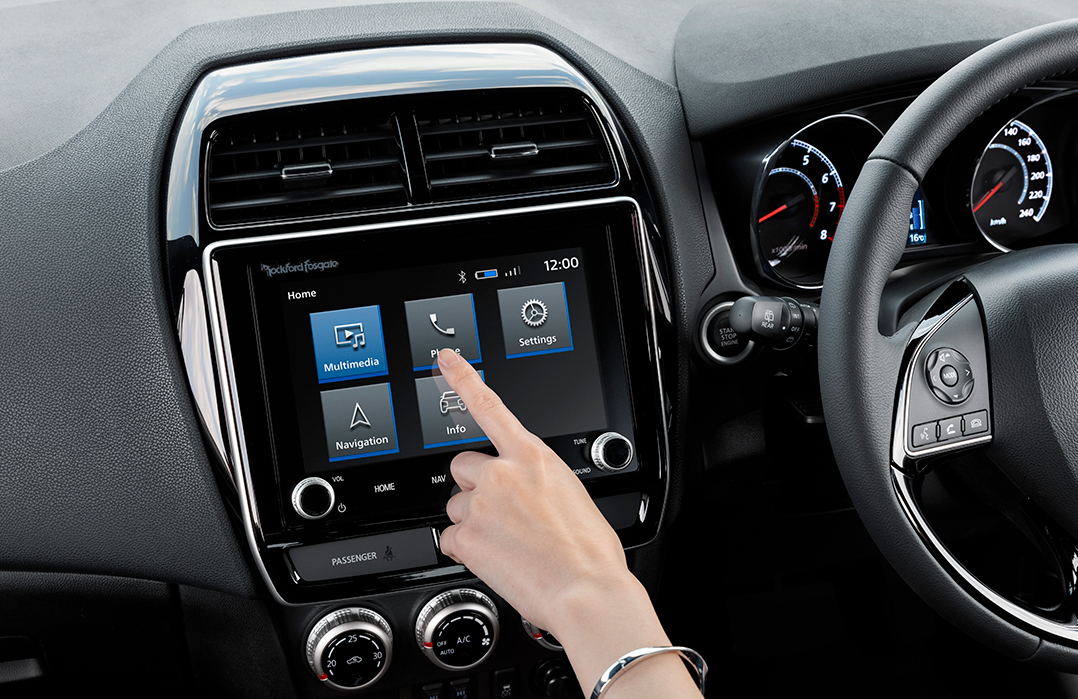 EXCEEDS EXPECTATIONS
The premium Exceed gains a Rockford Fosgate Premium Sound System with no less than nine speakers, including a huge subwoofer that pumps out your favourite road-trip beats without impeding on boot space.
Plus, the Exceed features an Integrated Satellite Navigation system which interacts seamlessly with your music and phone, and without the data usage. Learn more about the Exceed.
EYES ON THE ROAD, HANDS UPON THE WHEEL
The ability to answer your mobile hands-free is more important than ever; on our busy city streets and at highway speeds, you need hands on the wheel and eyes on the road ahead.
Buttons on the adjustable leather steering wheel allow you to answer phone calls, scroll through music, flick through chapters on audiobooks or podcasts, or set the cruise control at a glance, and without lifting more than a finger.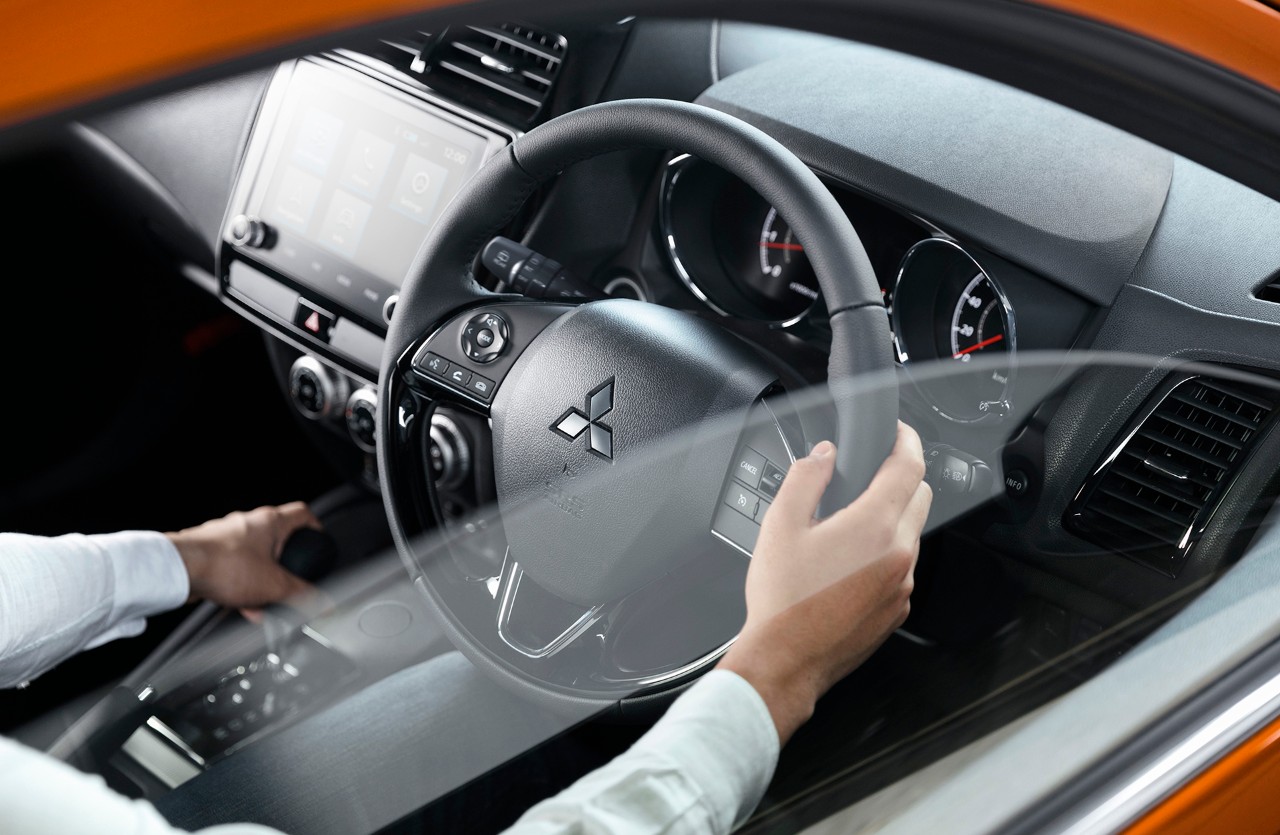 THREE WAYS TO PLAY
Your phone can be linked to the ASX wirelessly via Bluetooth®, or by USB to bring your battery back to life while playing music or placing calls. A handy 12v charging port and storage cubby are within easy reach underneath the interface; no spaghetti-like mess of cables here.
However, if your favourite audiobook or playlist isn't on your phone, the ASX also has a USB port to play media directly from a memory stick.
APPLE AND ANDROID CONNECTIVITY
The ASX's Smartphone link Display Audio (SDA) links your smartphone to Bluetooth® for wireless connectivity to the car's media, enabling voice-activated answering or placing of phone calls or messages, plus sending your phone's media apps to the big screen via Android Auto and Apple CarPlay.
Navigation, phone calls and messaging, and all of your music, podcasts, books, and DAB+ digital radio can be accessed at the touch of a button, displayed in full colour on your dash.
SPOTIFIED: THE TOP MUSIC APP OF 2020
Pump out your favourite playlists from your phone (or from your passengers, if you trust their taste!) with a one-touch access to Spotify, one of the media apps compatible with Apple CarPlay and Android Auto.
Now that 2020 is here, Spotify has been flooded with 'Best of the 2010s' and 'Top 2020' playlists. Check out our own top-3 below and be sure to try them out in an ASX if 2020 is your year for a new car. Check out the full ASX range here.
Best of the Decade: 2010s
https://open.spotify.com/playlist/3ckau7CzXJzdTbR2ngbia3
Top 100 Songs to sing in the car
https://open.spotify.com/playlist/37i9dQZF1DWWMOmoXKqHTD
Greatest Hits: 2020s