Written by Kimberley Welman, Stay Strong Mummy
We're gearing up to set off bright and early on Monday morning where we'll depart the Gold Coast, head down the coastline and eventually into Jindabyne, where we'll base ourselves for a week long snow trip. Right now we're gearing up to tackle the slopes of Perisher so our kids can see and play in the snow for the very first time!
An Aussie road trip has become a bit of a rite of passage for young families and with three kids within nineteen months of age (six year old twins and a seven year old), I love to set ourselves up for success!
From food, to games, stop overs to sneaky workouts (so mummy and daddy can keep their sanity), here are a few of our road trip planning tips!
Get the car sorted!
We love to ensure everyone is comfortable, has enough foot room and the bags are packed away with plenty of space left (super easy in our new Mitsubishi Outlander PHEV, but more on that later!) – so we always pack the car the day before. Water bottles, phone chargers, games, scooters, tissues, rubbish bags, gold stars (yes, incentives still work in the car with kids!) first aid kit – the list goes in! The twins are still in car seats, and 10 hour long stints are a long time in a booster – so my little seat *hack* is to pop a mini sheepskin on top of their seats for extra comfort. We always pack the car day before – no exceptions!
A fed family is a happy family…
In addition to 'are we there yet', I'm gearing up for the 'I'm the hungry' cues! Snacks are one of my favourite things to prepare and we take a mini esky to store them in! I love to nourish the family with as many clean, wholefoods as I can – particularly when we're on the road together. The last thing we want with a long driving stint,are refined sugar highs! Healthy snacks are a must!
Some of our favourite snacks are hazelnut bliss balls, sunshine ginger cookies (great for relieving car sickness too!), wholefood sesame balls, banana muffins, wholemeal wraps and fruit! Check out some recipes below for some inspo!
Game on!
Growing up as a kid, some of my fondest memories are just being with my family on the road, laughing, playing games, singing and playing eye spy! In this day and age, I truly believe one of the greatest gifts we can give our children is love, but also connection, presence and fun! So we'll be rotating eye spy with 'spotto' (first one to see a green car / a wind mill etc!) and 20 questions – about our great Australian backdrop!
Schedule and plan your stops…
We always map out our trips and schedule stops in advance. Not only is this safer for us, but while rotating drivers and ensuring we're always fresh and energised on the road, it let's the kids blow off some steam! The kids scooters are quite compact these days, so we always pack them under our car seats! We stop every four hours or so the kids can have a scoot, kick the soccer ball and enjoy a snack and break. We don't "rush" these stops. We set aside 30 mins so everyone can get some fresh air, enjoy a bit of time out (and yes, mummy and daddy can sneak in a quick 10 minute workout so we can also refuel and replenish!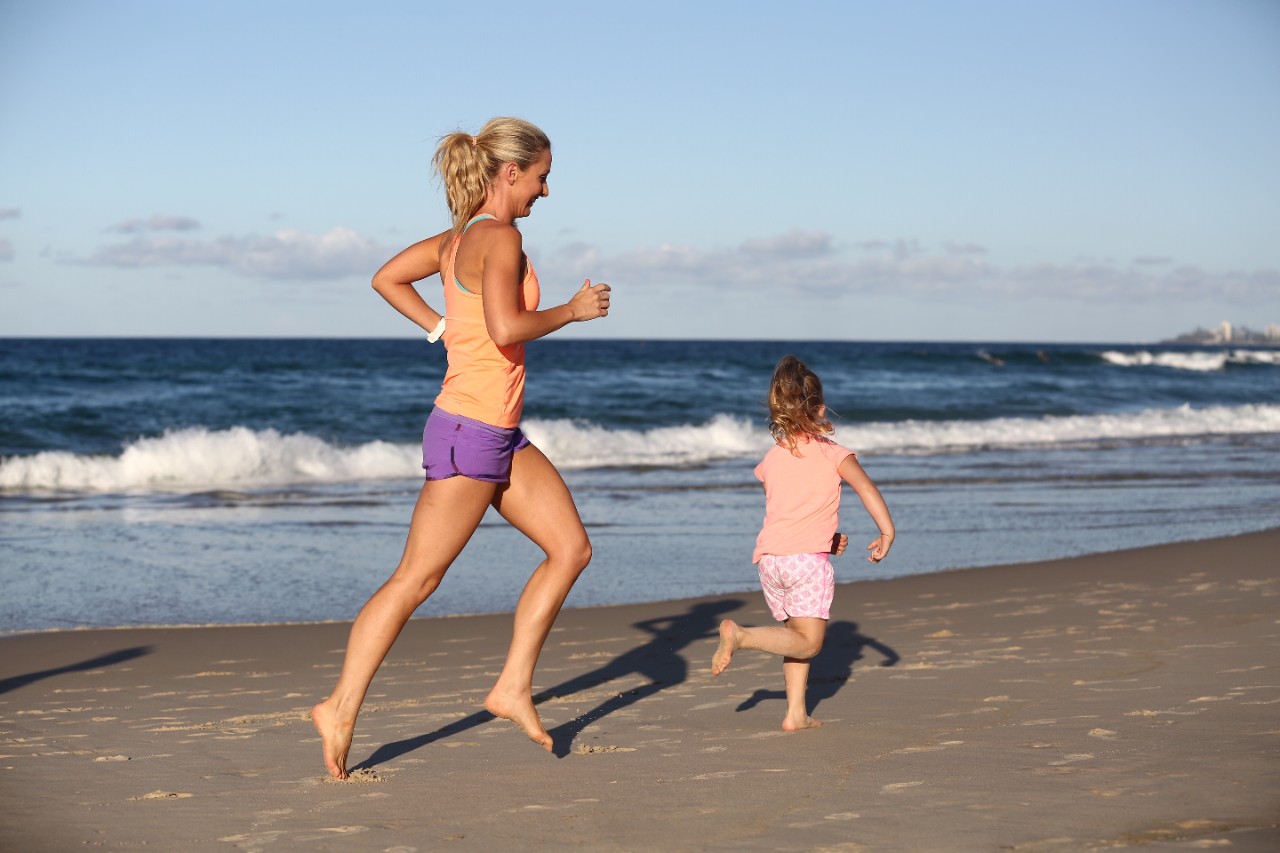 Utilise your GPS…
Instead of being asked "are we there yet" 986 times, check in with the GPS every few hours so the whole family can hear the trip update! It's also great to check in with Siri every so often and ask about fun facts in the area you're driving through!
Audio books!
Prior to the trip, we download a couple of kids audio books for the family to listen to. With three kids so close in age, their tastes are fairly similar and we can choose an age appropriate book to suit all three! When the kids fall asleep, we often switch it over to our favourite podcasts.
Singing competitions!
We have solo competitions, duo's and the 'girls versus the boys' in our singing competitions and let's just say, they can get fiercely competitive and the time flies by! We download road trip playlists and include a mix of the kids favourite tunes, golden oldies (the Sound of Music never gets old on a road trip), family rock n roll and then some quieter, more relaxing tunes to finish off (and encourage

Old school gadgets (as a last resort)
My husband and I both hassled our parents for some of our old school games and they came up with the goods! A digital connect four, Uno and Tetris are winners and we love seeing our kids playing some of our favourite games on the battery operated consoles!
Family holiday diary…
On the evening before our trip – that *final sleep* before the family holiday, we give each of our kids a special diary and pen. Every day, they have to take 10 minutes of quiet time to write in it about what they did that day. They're welcome to do that in the car and on one of our rest stops too!