Australia Ready.
As the Aussie adventure legend Russell Coight would say, it's a big, brown land… which is sometimes red, with bits of green. But you don't have to be a bushie to discover everything our great backyard has to offer. The next generation Mitsubishi Outlander Plug-in Hybrid EV features twin electric motors plus a hybrid petrol engine, so you can travel vast distances without a worry in the world. All in city slicker style and comfort. It's a clever piece of kit, and ready to teach an old dingo a trick or two.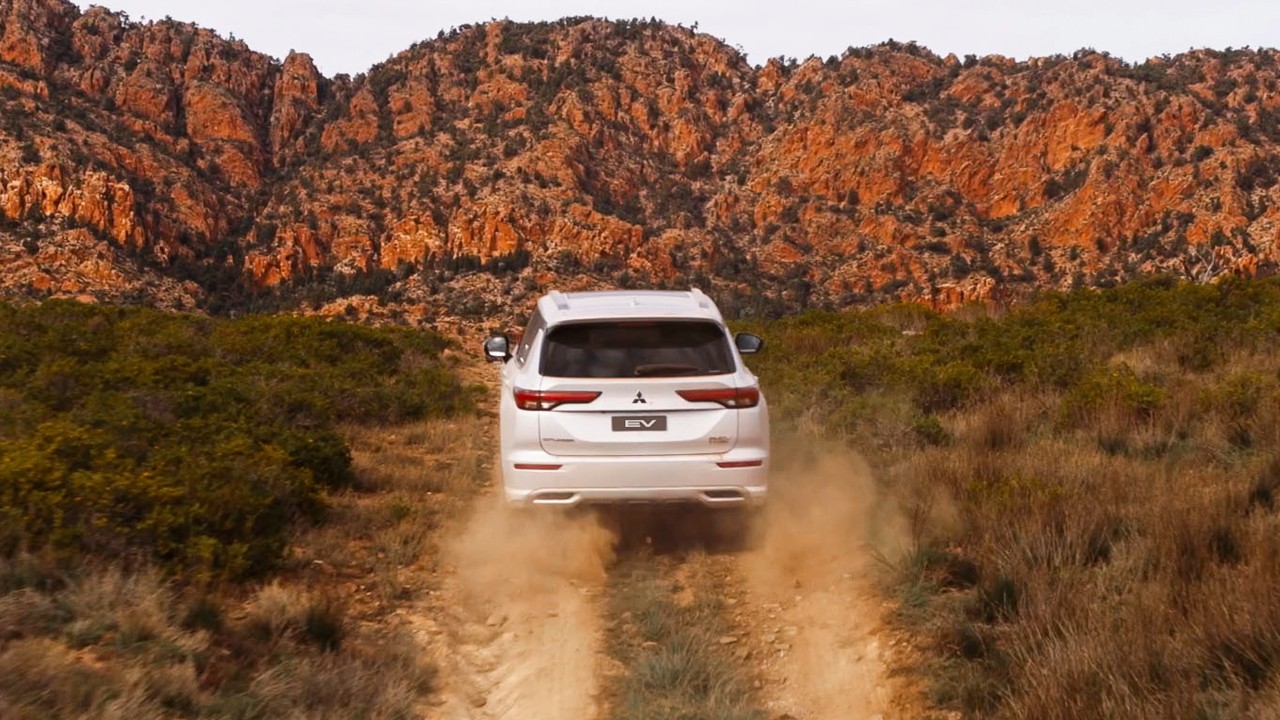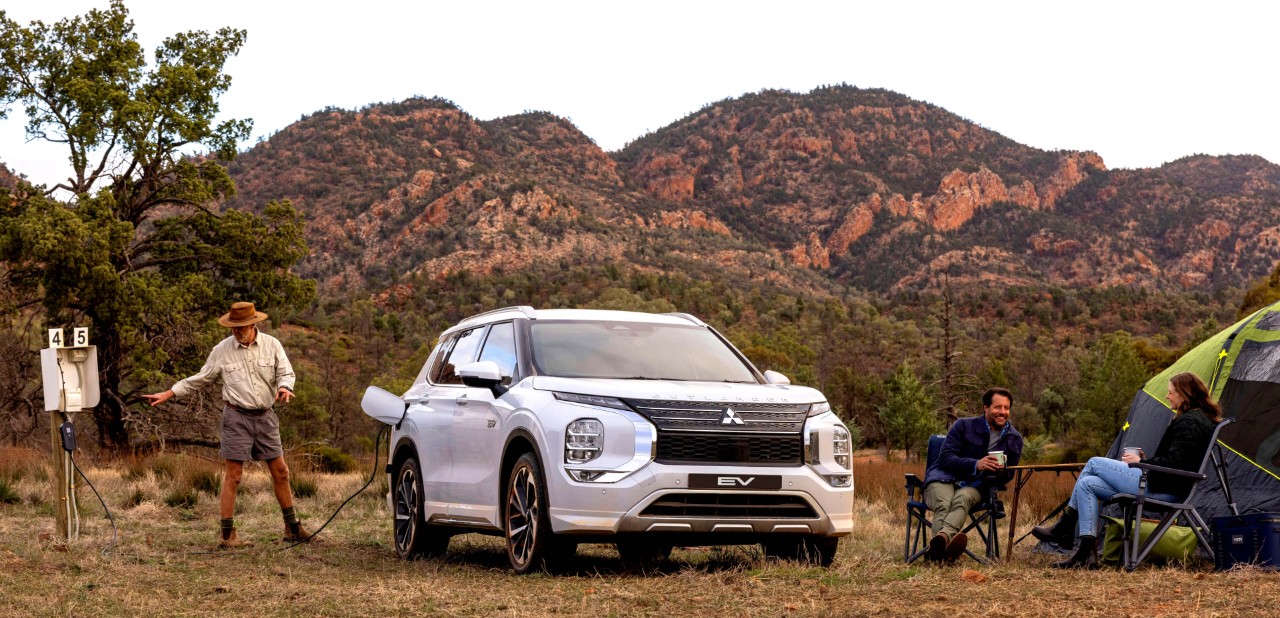 A fair dinkum choice
The Outlander Plug-in Hybrid EV lets you have your damper, and eat it too. In pure electric vehicle mode you can stay silent and stealthy like a Kakadu crocodile. And on those wide open roads, you can power on in hybrid petrol mode like an emu in full flight – even though emus can't fly. The Outlander can seamlessly switch between the two energy sources and even recharge while you drive. Whether you're going green or going bush, you'll have more power and range wherever and whenever you need it.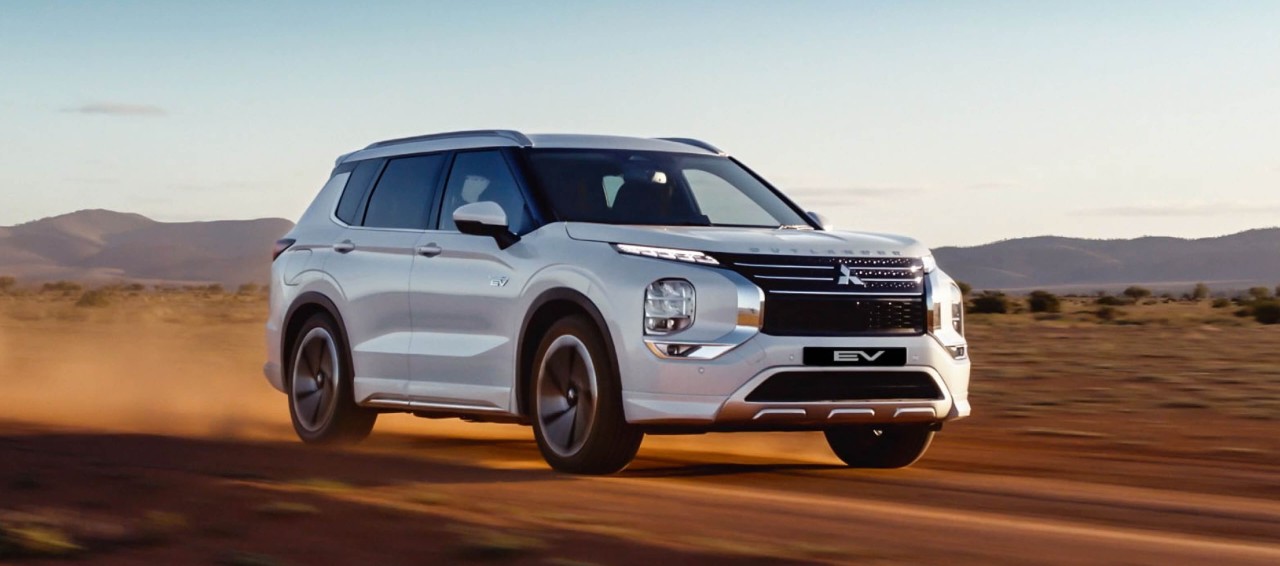 Get off the beaten track with Mitsubishi's renowned Super-All Wheel Control system. This rally bred full-time 4WD based technology provides seven drive modes covering multiple terrains and conditions.
When you return to camp, the Outlander's EV battery can provide power to your site using its two domestic power sockets3. If you don't have time to wait for the billy to boil, you can use a microwave instead. Then kick back with all your other creature comfort appliances. Why rough it?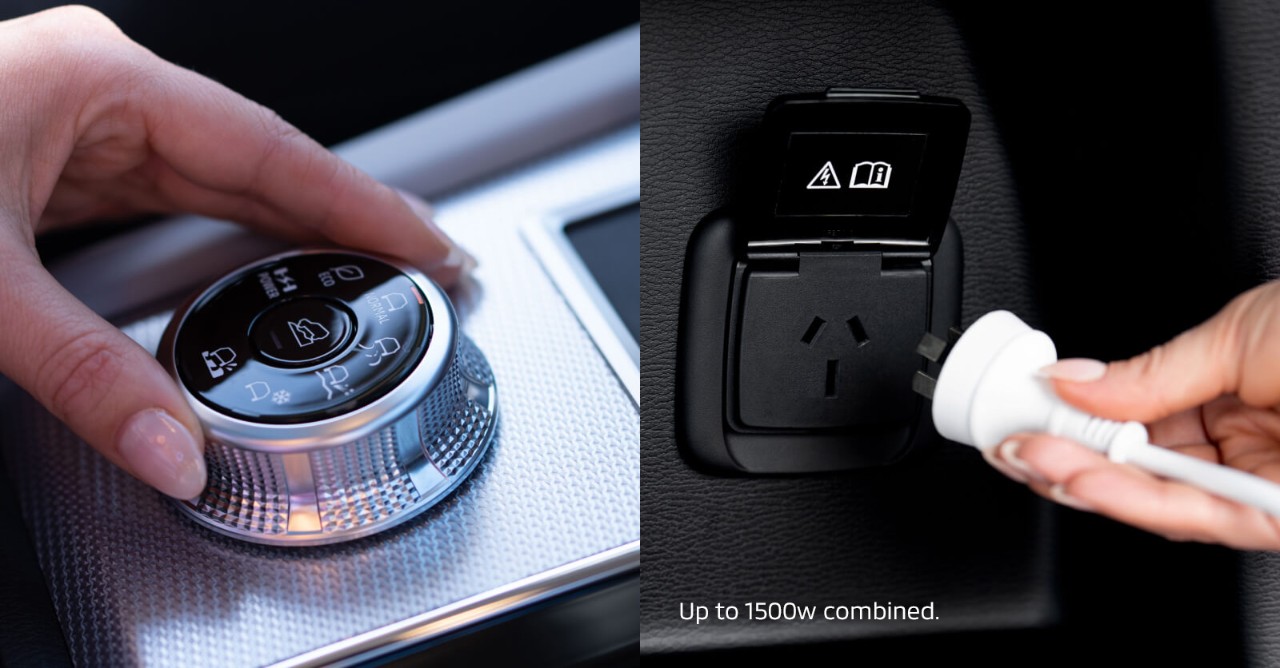 240V/1500w power outlet not available on ES model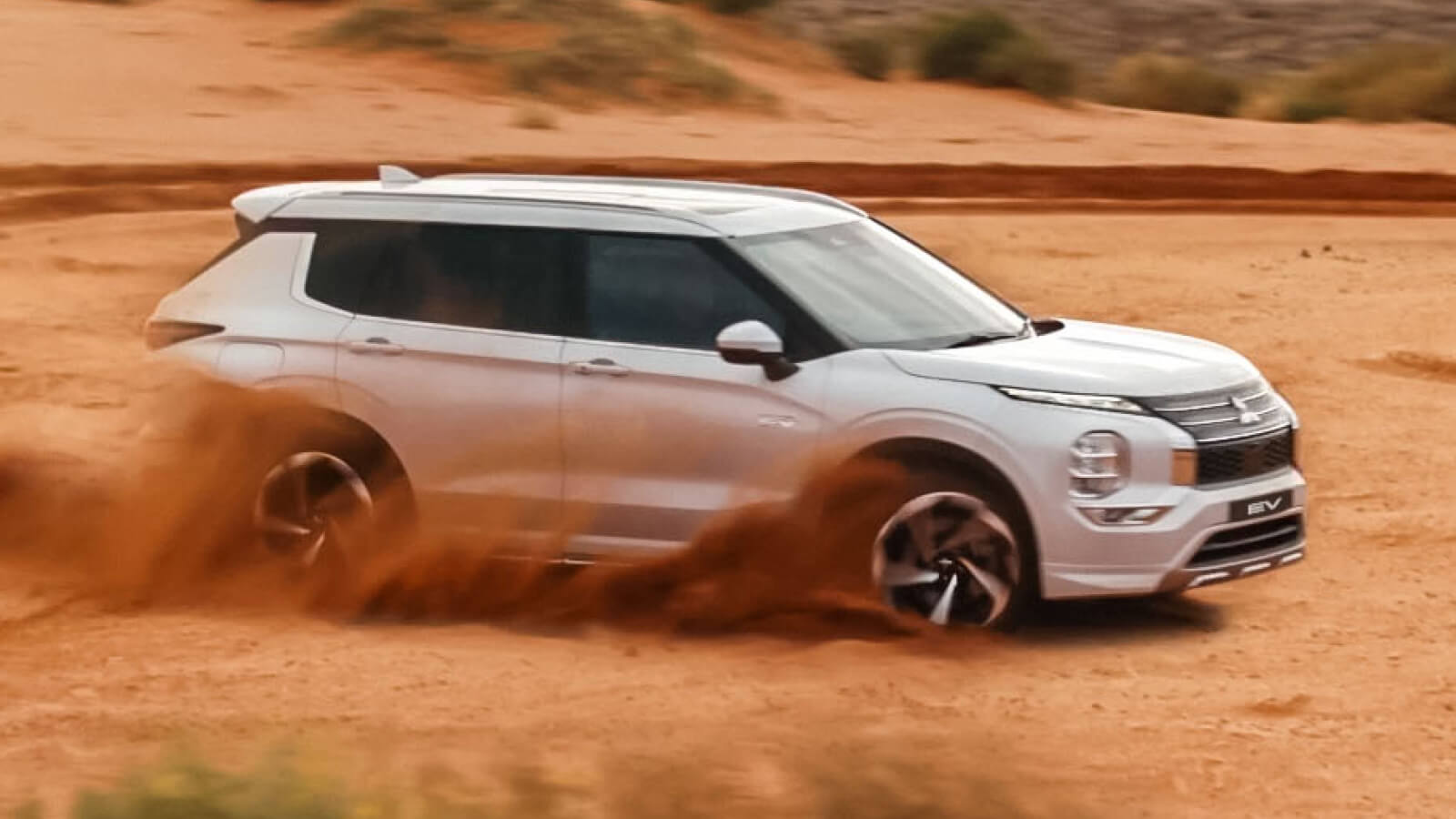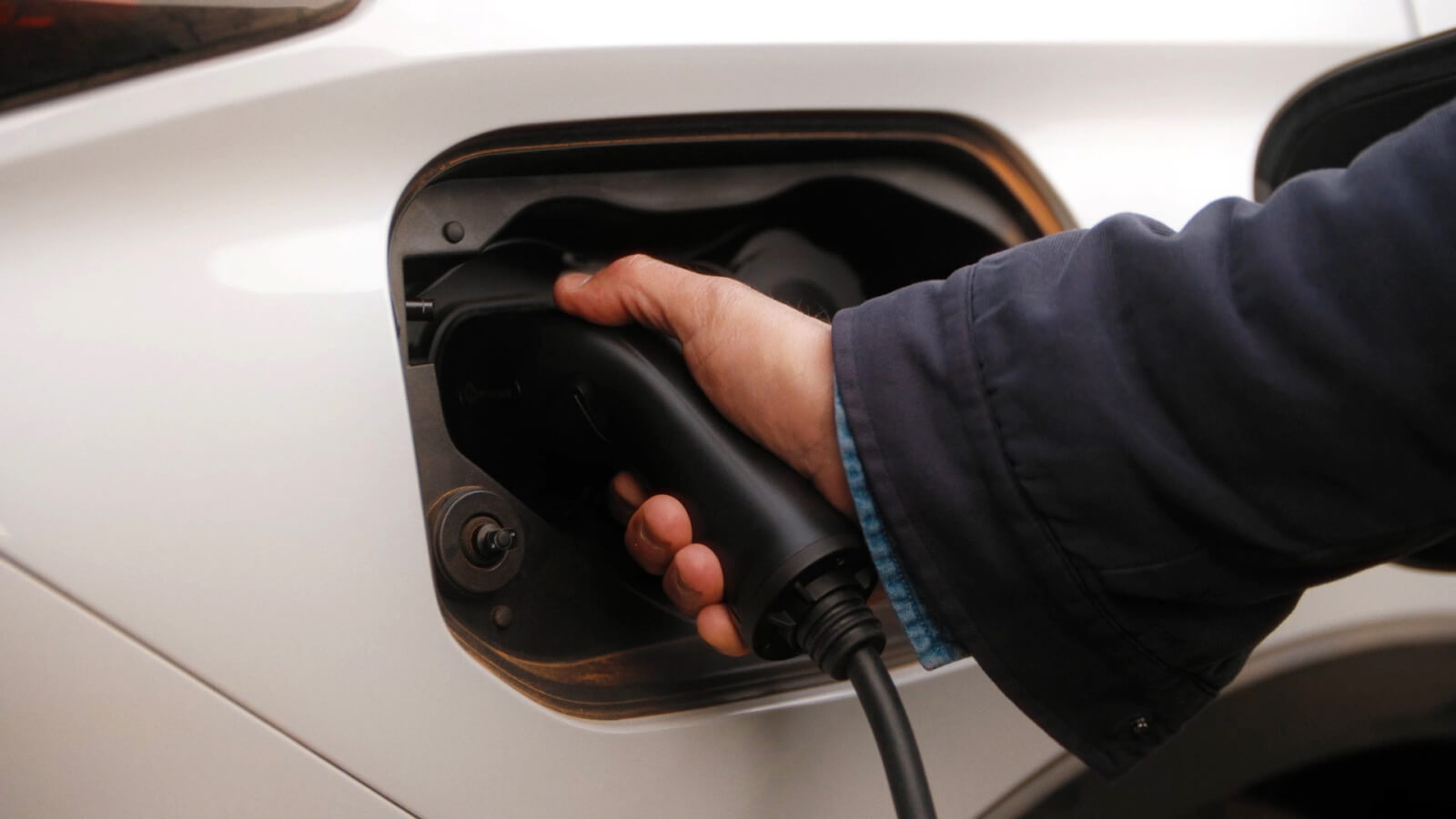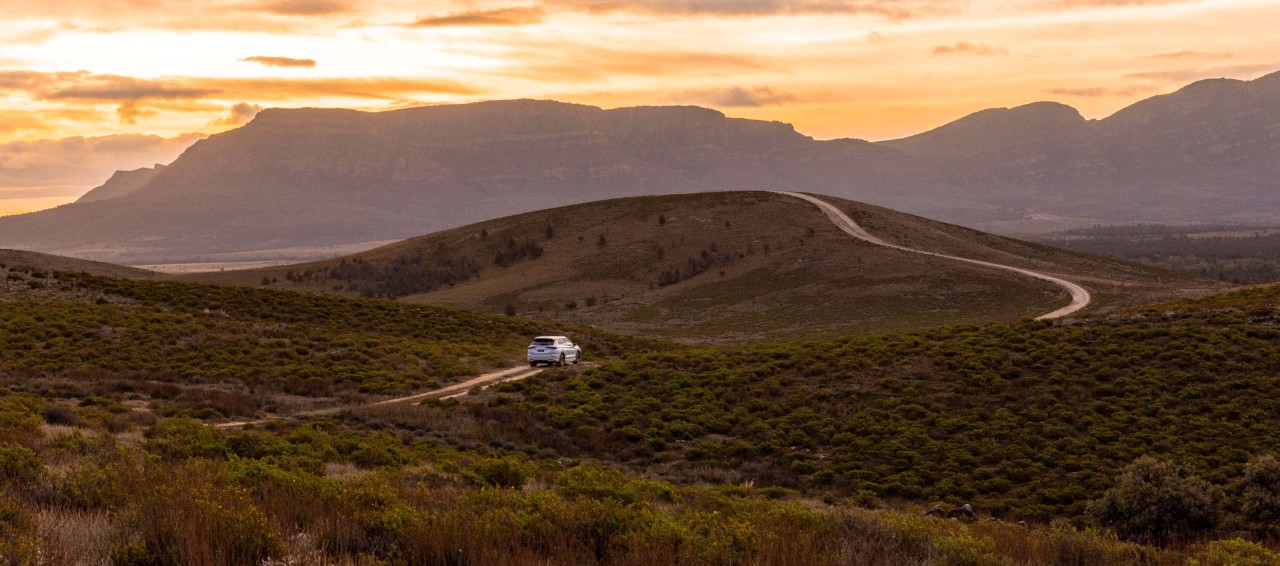 Hoo roo, range anxiety.
Stay on the road, not on edge. With an Outlander Plug-in Hybrid EV you can drive to the back of Bourke and beyond. Just plug in, fill 'er up and head off the grid. Advanced battery and fuel management technology automatically switches between electric and hybrid petrol power for incredible on-demand performance and outstanding efficiency.
This Outlander can also generate its own power during regular driving using the electric motor or hybrid petrol engine. And you'll always have complete flexibility to recharge, or refuel. Whether you're just driving down the road or venturing up the guts, the Outlander Plug-in Hybrid EV is Australia ready.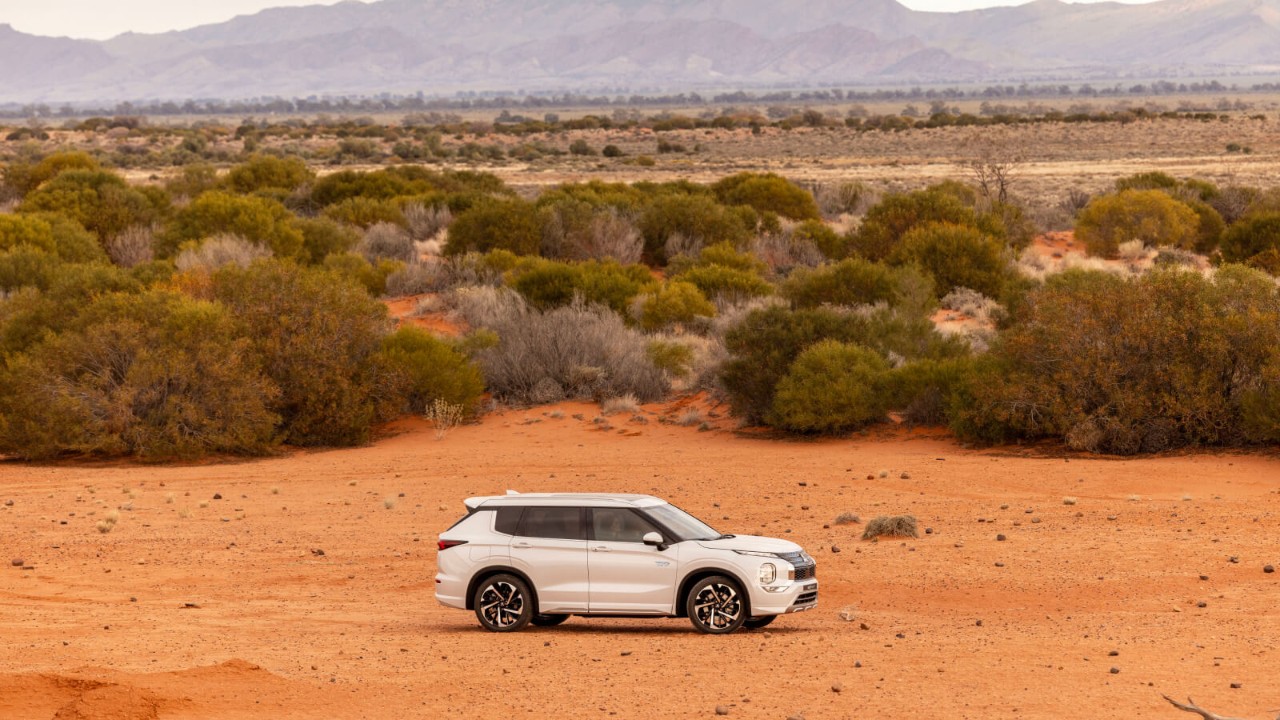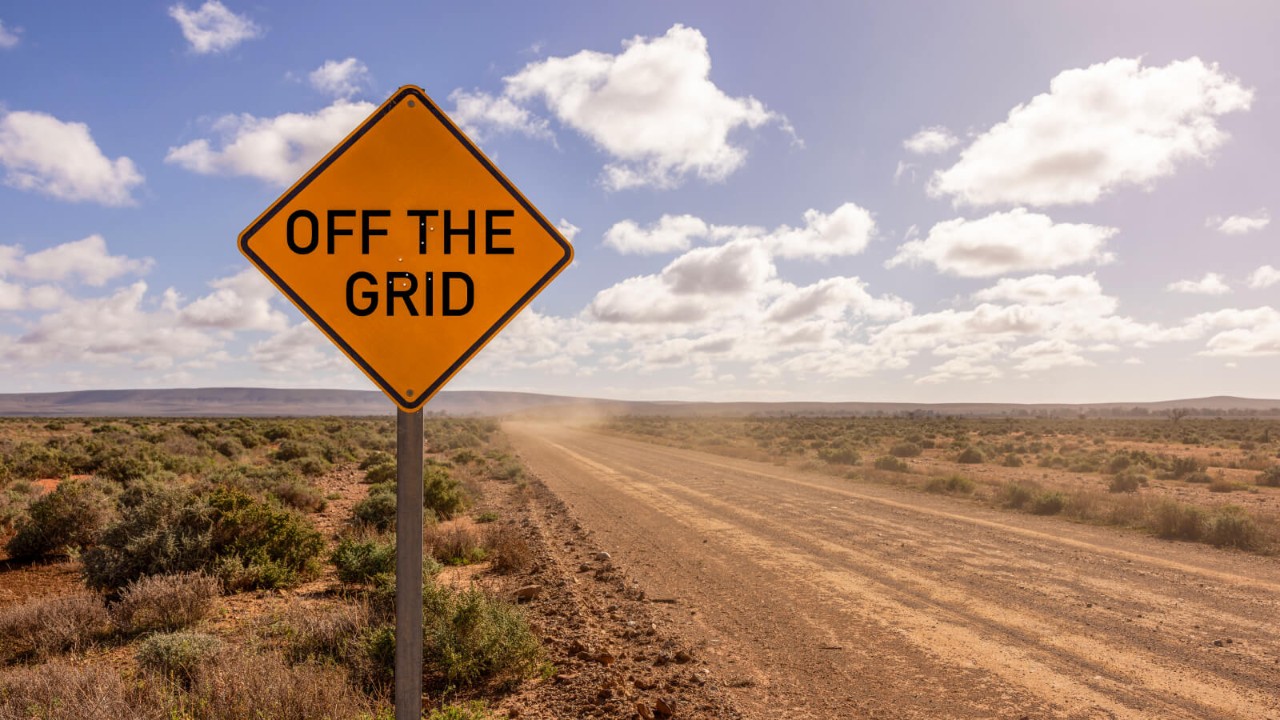 Don't get Coight out! If you're going out bush or heading off the beaten track with your Outlander Plug-in Hybrid EV, make sure you're prepared. Doing a little homework before you leave always goes a long way.
The no-worries warranty.
The Outlander Plug-in Hybrid EV comes with a true blue 10 Year New Car Warranty⋄1 plus 10 Years Capped Price Servicing⋄2. Nothing else comes within a cooee.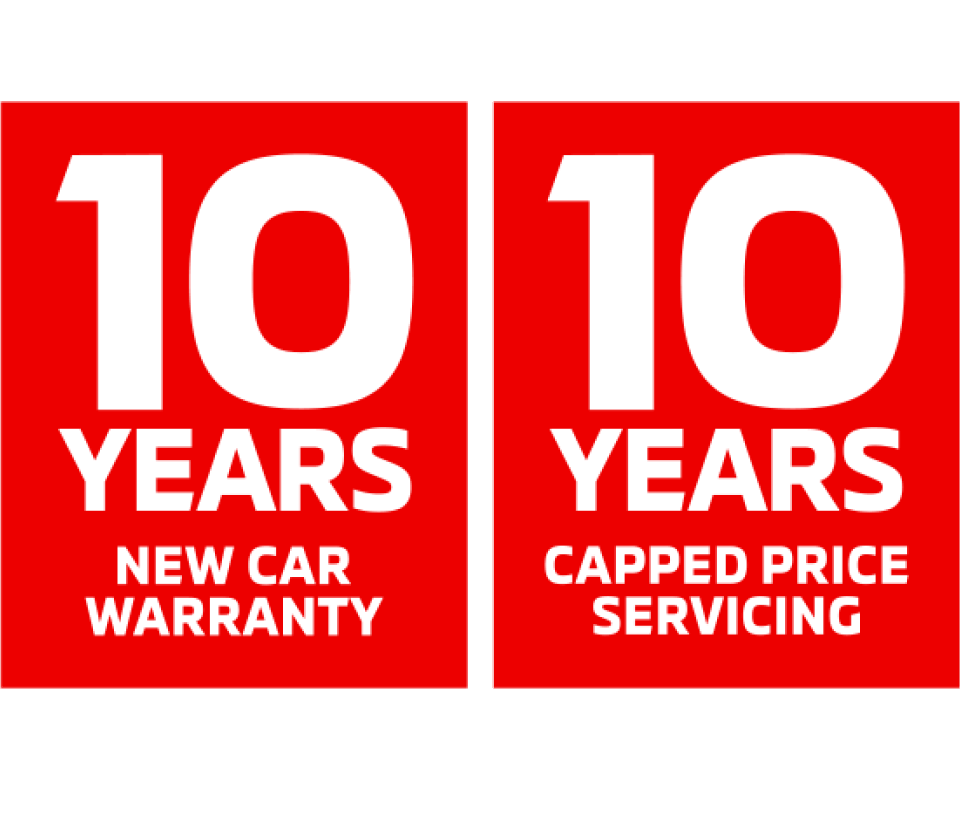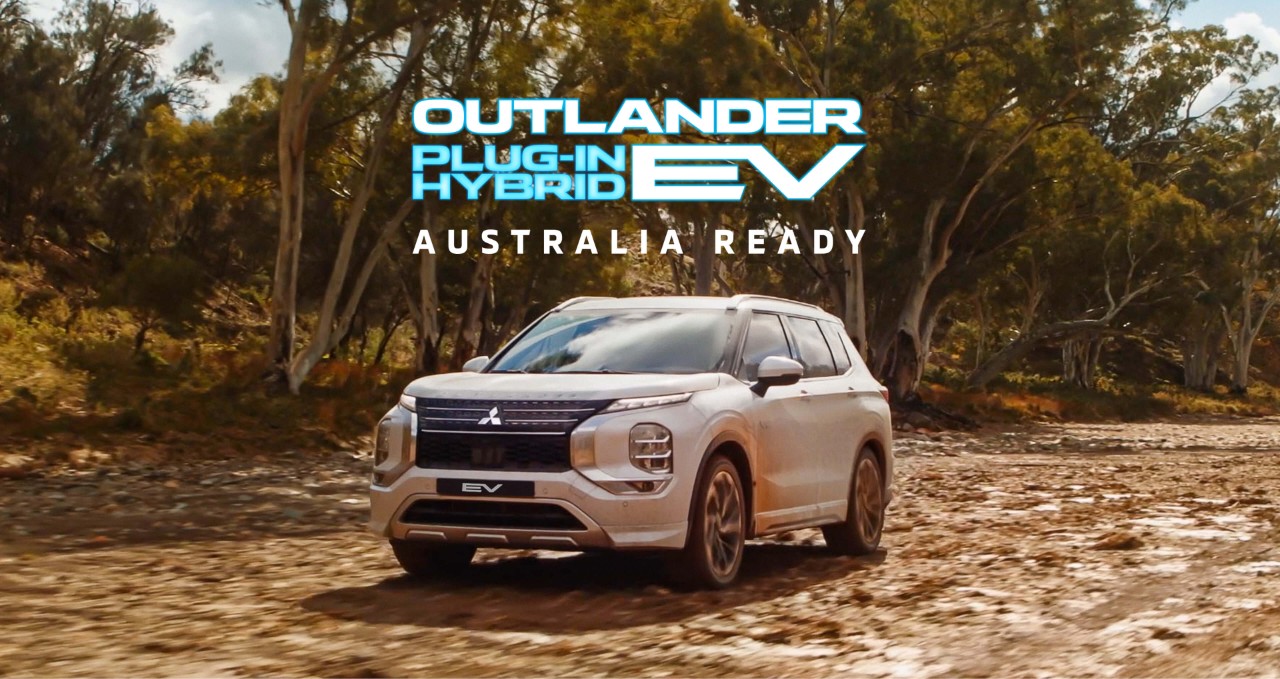 ⋄1 10 year/200,000km New Vehicle Warranty (whichever occurs first and when all regular services are completed at a Mitsubishi Dealership or Authorised PHEV Mitsubishi Dealer for PHEV vehicles). Otherwise, 5 years from the date of first registration or 100,000km New Vehicle Warranty (whichever comes first) applies.
⋄2 10 year/150,000km Capped Price Servicing (whichever occurs first). Includes the first 10 regular services (at 15,000/12 month schedules intervals). Some items excluded or subject to separate warranty. PHEV main power (traction) battery is warranted for 8 years or 160,000km (whichever occurs first). Any non-regular service/repair items are at an additional cost, servicing must be completed by an authorised Mitsubishi Motors Dealer within 2,000kms or 2 months of the service due date. Valid from date of vehicle registration. Excludes Government, rental and National Business customers.
3 Not available on ES model. Combined 1500w.