Expert angler and outdoors enthusiast Al McGlashan loves to share his passion for fishing, whether it be in his regular column for The Daily Telegraph or on his show Fish'n with Mates. In fact, Al spends 180 days a year out on the water, most of which is done on his own trailer boat towed by his Pajero Sport.
Gearing up for a day on the water? Here's a quick guide to reversing your boat into the water – the safe way.
1. Check the ramp
Before you get to the boat ramp, survey its condition, especially where it enters the water. Look out for any drop-offs, potholes or sharp objects. See if you notice any areas where your wheels could lose traction, such as large algae patches. And if you're unsure, seek out local knowledge so you don't accidentally get bogged or damage your boat or trailer. It might be helpful to watch a few boats being launched before you enter the ramp area, so you get a good idea of the water depth and flow over the ramp.
2. Prepare your boat for launch
It's common courtesy to prepare your boat away from the ramp so you don't hold up other boaters. Before you get to the ramp, pack your boat with all the gear you need for the day, and check the fuel and battery. Disconnect the trailer's taillights so they don't short-circuit in the water and make sure all the safety equipment, straps and mooring lines are in place.
3. Slowly reverse
Put your vehicle into four-wheel drive mode and take it easy as you reverse into position. The boat will move in the opposite direction to the way you turn the steering wheel. Keep checking your side mirrors and gently apply your brakes to make small corrections as you back the trailer down the ramp. If you're not used to doing this, it's a good idea to practise reversing in a large, quiet area such as a carpark, so you can build up your confidence before you hit the boat ramp.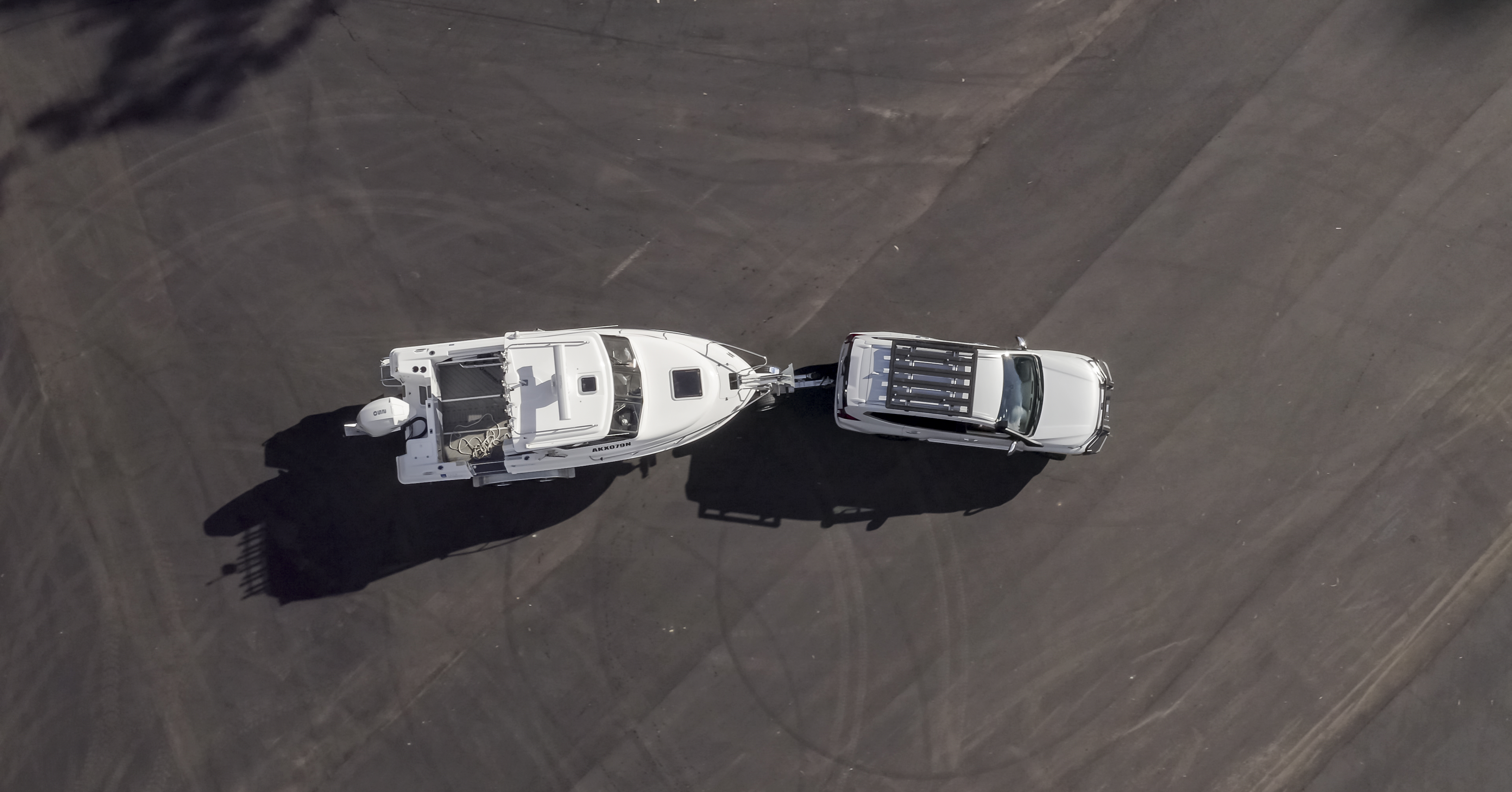 4. Look out for others
Boat ramps can be busy areas, so keep your eye out for other people – particularly if there's kids running around – and steer well clear of other vehicles and boats. If you have a mate with you, ask them to stand outside the vehicle where you can see them, and get them to guide you slowly into the water. They'll need to have a clear view of the back of the boat so they can warn you if you're about to hit something. Having someone with you can be a lifesaver, especially if you haven't built up enough experience reversing your boat yet.
5. Stop and park
Stop reversing when your boat is in the water and is starting to achieve buoyancy. Be careful not to reverse too far down the ramp as you risk getting bogged – not ideal, especially in front of onlookers! Apply your vehicle's handbrake and put it into park. You can now walk over to your boat, detach it from the trailer and gently push it into the water. As soon as your boat is secured in the water, move your vehicle to the designated parking area so you free the ramp up for the next person.
Want more ways to elevate your next adventure safely? Then check out Al's other great tips.
*This article series have been created from partnership support with Al McGlashan.