The best 4x4 tracks near Brisbane to try on your next weekend 4WD off-road adventure.
Looking for the best 4WD tracks near you for a sneaky off-road adventure? Let us introduce you to some of the most exciting 4x4 experiences you can find near Brisbane.
From stunning sand dunes, to rocky river tracks, check out the top 10 4WD tracks Brisbane can offer with less than a day of driving.
Preparing for your 4WD adventure
Before you head out to discover these amazing tracks, always make sure you're properly packed and prepared for the 4WD trails ahead. It's essential to pack basics like water and sunscreen, as well as 4WD equipment such as a shovel and a matrix for getting out of bogs. Take a look at our articles on how to pack a 4WD, and 15 items you need on your road trip to get some ideas on how to pack for the road to come.
Many of these tracks have multiple branching routes to choose from, so it's essential to research your chosen track before you head out. You should also check the weather and road conditions to make sure you're ready for the 4WD experience ahead.
1. North Stradbroke Island
North Stradbroke Island is one of Queensland's most famous 4WD sand dune islands and it's not hard to see why. As well as being stunningly beautiful, the island has a whole range of tracks for different skill levels and lengths making it easy to plan your perfect day. Getting to North Stradbroke Island is an easy affair, with a 50 minute drive followed by a 45 minute ride on the Stradbroke ferry. Be sure to leave plenty of extra time on your visit for sightseeing, fishing, and enjoying the water.
Start your adventure from the island's causeway.
2. Lamington National Park
Just a short 70km drive from Brisbane you'll find Lamington National Park, home to the beloved 4WD track Duck Creek Road. This unsealed 4WD track is a gentle to moderate driving experience taking you into the farmlands of the scenic rim. You can finish it in one day and still get back to Brisbane. If you have more time, stay overnight in the national park and enjoy some of the other tracks it has to offer.
Find Lamington National Park here.
3. Mount Mee Forest Drive
If you're looking for a gentle 4WD track near Brisbane that still offers stunning natural surroundings, Mount Mee Forest Drive in D'Aguilar National Park is a must. The track is located 71km northwest from Brisbane and is 60kms of straightforward driving. There are smaller, more challenging runs coming off the main track that range from moderate to difficult.
Start your drive from the Gantry.
4. Sundown National Park
For those with a little more time and advanced 4x4 driving skills, Sundown National Park is a challenging track that will test your skills and reward you with spectacular views. A 300km drive from Brisbane, this one is best with an overnight stay in one of the national park's basic camping areas to give you a little more driving time.
Find Sundown National Park here.
5. Condamine River Track
Another incredible track suitable for beginners, this 21km track weaves its way over and around the winding Condamine River. The mud around the track creates a fun driving experience, but it does mean you need to check the weather before you go, as too much rain can make parts of the track inaccessible. Condamine River is only 140km south-west from Brisbane, and the trail can be accessed from either Boonah or Killarney.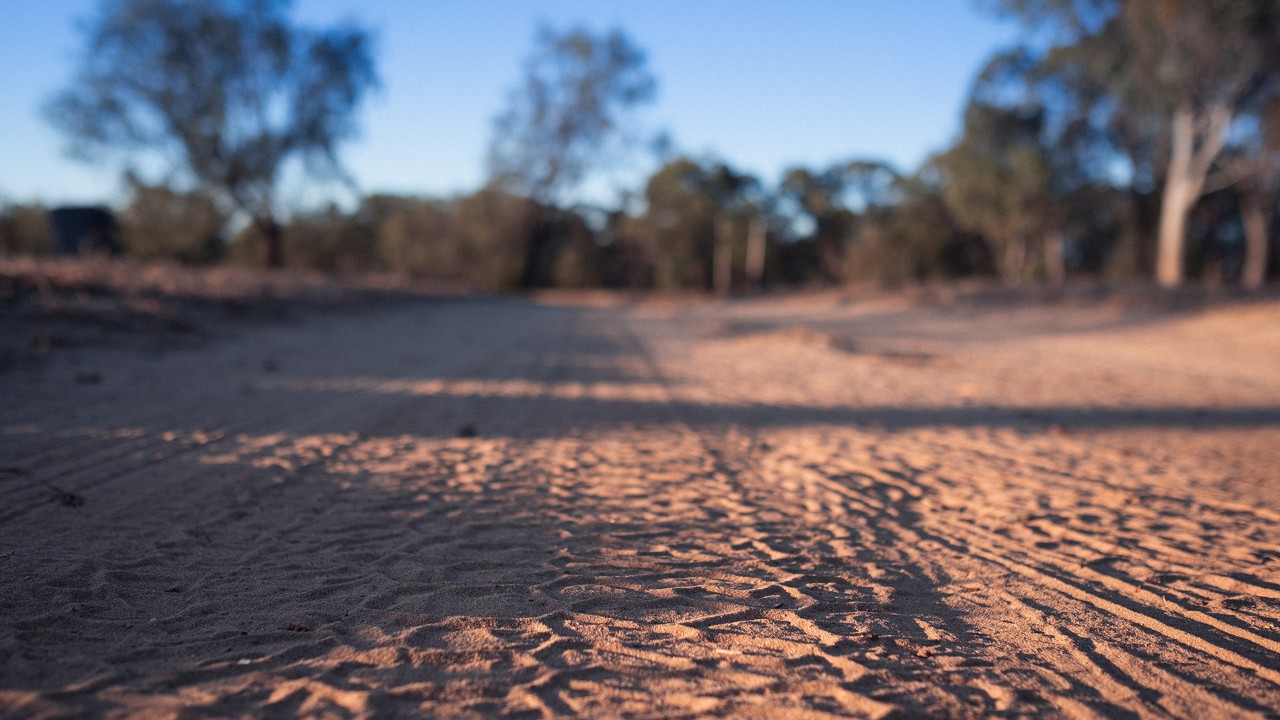 6. Moreton Island
Does pristine beach driving sound like your 4WD dream? Then drive onto a ferry and head to Moreton Island, just 1 hour and 15 minutes from Brisbane. Not only does Moreton Island have over 38km of track to suit all levels, it's also perfect for swimming, fishing, and checking out the lighthouse and local heritage sites.
7. Janowen Hills 4WD Park
As you might imagine from a place that has "4WD" in its name, Janowen Hills is an expansive playground for off-road driving with a small $30 access fee. In fact, it features around 80 tracks of different levels, from beginner to expert. The park does have a buddy policy, so you'll need to bring a friend to drive with. Only 160km drive from Brisbane, the park doesn't take that long to reach, but it's worth spending a few days here to explore all it has to offer.
Janowen Hills 4WD Park is located here.
8. Rainforest Way
Starting at just 65km from Brisbane, Rainforest Way provides a unique chance to immerse yourself in a world heritage listed rainforest, along with nearby national parks. There are many spectacular routes to explore in the area with various difficulty levels, including the Tamborine Circuit through Queensland's hinterlands, along with Lions Road which criss-crosses several creeks.
Your starting location will depend on your chosen track.
9. Bellthorpe National Park
Bellthorpe offers a fantastic dry-weather challenge, with tracks ranging from 6km to 20km. These tracks aren't easy, with creeks, rock pools, forest, and cascades to navigate, but impressive natural scenery to offer. The national park is about 85km from Brisbane, and can be accessed at the simpler southern end, or the more challenging eastern or northern ends.
Find Bellthorpe National Park here.
10. Lennox Head Beach
For beach lovers looking to combine 4WD trails with incredible surfing, Lennox Head Beach is full of appeal. In fact, this beach is a National Surfing Reserve and offers amazing waves. It's 190km from Brisbane, making it a great day destination for a summertime cool-off. The track itself is only 10km, leaving plenty of time to swim. You will need to pick up a permit from the parking area before heading onto the beach.
Looking for your next 4WD? Book a test drive today to see what vehicle could be right for your next off-road adventure.