You've retired, have money in the bank, and are keen to hit the open road. But where do you start? While a spontaneous and unplanned holiday may sound heavenly, there are some key things you'll need to think about in advance. Alongside the obvious considerations of how long you'll go for and when you'll start, here are ten questions to help you design your big retirement road trip.
1. Caravan, campervan or camper trailer?
This is a big question and one that requires some careful consideration. Essentially, your decision comes down to your budget, the level of flexibility you need, and the level of comfort you'll be happy with.
Camper trailers, at the most affordable end of the scale, offer somewhat of a luxury camping experience, and typically fold out from a trailer that can potentially be used on off-road 4WD tracks.  Camper trailers generally start around $10,000, though you can pick up some great second hand options.
If you have slightly more budget and don't expect to be hitting the off-road tracks, you could consider a caravan (although there are, of course, some 4WD caravan options available). Costs tend to range from $40,000 $100,000. They can be as simple or luxurious as you want. As with a camper trailer, you can detach a caravan from your vehicle, which gives you considerable freedom. This can be an important consideration if you plan on visiting lots of cities (and wish to drive and park in them). Keep in mind that many caravans don't come with toilets or showers, so you'll need to use the facilities at the caravan park where you're staying. You'll also need to make sure that your car has the necessary towing capacity for your caravan. Check out our towing guide for more information on capacity and things to consider when towing.
If you're after a more high-end, self-contained experience, a campervan can be a great option – particularly if you're planning on travelling for some time. Campervans (or "RVs") vary in size and level of sophistication, and some of the more top-of-the-line models can cost around $200,000.
2. What general route will you take?
It may seem obvious, but it's very important to plan your route around Australia based on the highly variable weather. Ideally, for instance, you would want to avoid visiting Tasmania in the depths of winter, being caught in 'stinger season' in Far North Queensland, or getting drenched in the Northern Territory's scorching wet season. Work out a general plan for where you want to go and what key destinations you want to see, and put a rough itinerary in place.  
It's also wise to work out where you will be staying at certain times so you can cater for school holiday and peak periods.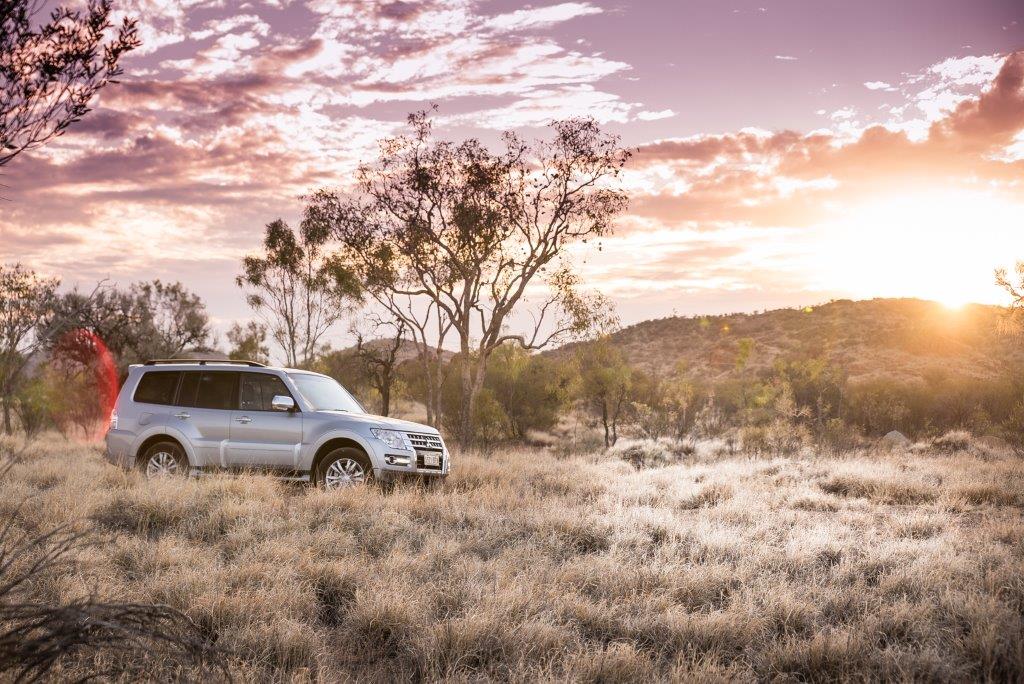 3. Do you need to book anywhere to stay in advance?
Here in Australia, caravanning is more popular than ever before.  According to a recent article in The Age, a new caravan or campervan is manufactured every five minutes in the working week, and the Caravan Industry Association estimates that more than 22,000 recreational vehicles were made in 2015, a 6.6% increase on 2014 numbers. Similarly, around 11.9 million travellers (both from overseas and local) took a caravan or camping holiday in the year ending June 2016.
So while it's nice to hit the road with a rough itinerary, it's also important to be mindful that may other travellers may have the same idea! When you're just starting out, you may want to book your first week or two in advance, until you get into the swing of things.
You don't want to end up in the stressful situation where you can't stay anywhere for the night. Keep in mind that "free camping" (simply pulling up on the side of the road) is not permitted in Australia.
Be aware that while it's illegal to sleep in your caravan or campervan on the side of the road in Australia, it is permitted in truck stops and rest areas. Each state and territory has its own policy when it comes to overnight stays at rest areas and most have produced free maps showing where the rest areas are and what facilities are available. 
4. Do you need to sign up for any memberships?
Before you head off on your road trip, it can be well worth investing in a caravan park membership that will provide you with valuable discounts on your overnight stays. For instance, if you become a Top Parks member, you'll have access to benefits and discounts when visiting any of the over 200 Top Parks around Australia.
Keep in mind that if you're towing a caravan or camper trailer and you buy a new Mitsubishi for your trip, you also gain access to our complimentary Diamond Advantage Roadside Assist, which includes coverage anywhere (public access roads only) in Australia, 24 hours a day, 365 days a year. This includes emergency assistance for mechanical and non-mechanical failure and towing if needed.
5. Will you take any "side trips"?
If you're taking a long trip around Australia, you may wish to break it up (perhaps to avoid school holiday periods!) with a mini trip away from the mainland: perhaps a flight to Bali, a Cruise to South East Asia, or a ferry across to Hamilton Island. If you're planning a mini-break, keep in mind that you'll need a plan for what to do with your vehicle, and what parking options exist at relevant airports, ports or ferry terminals.  
6. What do other travellers recommend?
To ensure you're making the most of your precious time away, it's worth doing a lot of research and seeing what other like-minded travellers have done and recommend. There are plenty of online resources and blogs that you can read, and you can also ask direct questions on forums such as Lonely Planet and Trip Advisor. 
If you're keen to get off the beaten track,  there are some great 4WD forums where you can learn more about popular treks. The Pajero Club and 4X4 Earth forums both attract a strong group of experienced travellers. They will answer all sorts of questions and you can pick their brains for advice before you set off.
7. How will you communicate?
Gone are the days of travelling "off the grid"! These days, it's not a true adventure unless you're sharing all your photos and adventures with family and friends at home. A blog can also be a great way for you to keep a record of all the details of your trip. However, you certainly don't want to be purchasing a new iPad, or wasting your time getting a blog set up when you're on the road. Invest in some IT help before you leave and get all your communication tools set up in advance. Practice publishing a few articles before you leave.
8. How will you access the internet?
If you're planning on staying in touch with friends and family – as well as booking accommodation along the way – you'll need to be online. If you're taking a laptop with you, you may want to consider investing in a portable wireless modem which will provide you with WiFi coverage in certain areas, as it can get very expensive tethering your phone to your laptop. Keep in mind that most caravan parks offer free WiFi these days, though it can't be guaranteed, particularly in more remote areas.
9. How will you back-up your photos?
Your photos are a precious reminder of your trip, and if you're travelling with just a phone or a digital camera, you don't want to risk losing them – or having them stolen. Think about how you'll back up your images as you go. You may want to upload them to an online storage facility such as Flickr, or set up iCloud storage, which can automatically back up for you whenever you are in range. Or, if you're old fashioned, you could even burn your photos to a CD and post them to someone at home.
10. How will you make your budget last?
To ensure that you are able to travel for as long as possible, it's a great idea to allocate a daily budget, which includes petrol/diesel costs, your nightly caravan park fee, food and other basic expenses. A key benefit of travelling with a caravan or a campervan is that you will be able to buy food from supermarkets and cook it yourself, which makes an enormous difference to your spending. Staying on top of your budget on a daily basis will help you stay on track and will hopefully enable you to travel for longer that you had hoped! 
Ready to hit the road? If all you still need is the right vehicle, have a look at the Mitsubishi SUV  & 4x4 range to find your perfect travel companion.
[1] Lure of the open road powers growth, The Age, Sunday 9 October 2016